Introducing Xinch
Have you ever wondered who's behind the other end of our Digital Marketing Quantum Degree®? If you have, then this article is for you. Get to know our very own Chin Xin-Ci (also known as Xinch) better by reading on!
Every student in our digital marketing course will know Xinch from her comprehensive video lessons and charismatic approach to mentoring. Coupled with the efforts from the NEXT Academy team, Xinch has helped improve our graduates' lives. This includes helping them build their businesses, as well as seek employment in the digital marketing industry.She's a public figure in the startup community, as well as an all-round cool person. We've asked her to share her story and also her thoughts on why digital marketing is important today.
Interesting Beginnings
Xinch's foray into digital marketing started innocently enough; she wanted extra money to buy stuff. More specifically, she longed for a brand new camera. But as a broke student, it wasn't necessarily the easiest thing to do at the time. Too clumsy to be a waitress and too restless to hold a retail job, Xinch turned to one of her innate talents to earn a side income, and that was through writing.
She would cross paths with an internet marketer who'd give her an opportunity to become a ghostwriter. By earning a small sum for each article that she wrote, Xinch paved her path into the world of digital marketing. Unknowingly, the pieces she wrote were actually SEO articles, and by the time she graduated from university, she would've written a sizeable number of said articles.
Right after university, Xinch moved on to work in Mindvalley, a personal-growth company that uses internet marketing to sell their products online. Following that, she took up offers from companies such as TGI Fridays to become their social-media consultant.
Eventually, she would co-found Watch Over Me, a safety app that would amass more than 300,000 users. Now, Xinch is working as Head of Marketing at StoreHub, a Point of Sale system & e-Commerce platform for business
‍(Yes, you can use digital marketing to significantly increase your user base. Check out the course here.)
What's Behind The Program
Each step of her career would expose her to the various different elements of digital marketing. In Mindvalley, Xinch had to figure out ways to drive traffic, despite the lack of a marketing budget. During her time as a social-media consultant, she masterminded various social-media campaigns, picking up important skills along the way. And for Watch Over Me, she had to find out how to blend all the digital-marketing elements together, and make sure that they worked in a mobile ecosystem.
Xinch honed her craft throughout the 10 years in the industry, which today, she's sharing through the Digital Marketing Quantum Degree™.
Why Digital Marketing?
Technology has managed to creep up on us, and in its wake is a slew of tech-related vacancies we didn't see a need for. That's resulted in lots of job opportunities in digital marketing, but not enough talents to fill those spots.
Digital marketing is also super important for entrepreneurs. It doesn't matter if you're an online-business owner or run a brick-and-mortar store. Its benefits cover a plethora of needs, from increasing conversion rates to boosting foot traffic to your store.
Not really into owning your own business? Prefer to just craft interesting marketing campaigns instead? Or perhaps lead a marketing team? No problem. Students aged 18-45 from various backgrounds have used the knowledge from this course to further their dreams. This included traditional marketers as well as team leaders.
In other words? It doesn't matter what career stage you're at, or what walk of life you come from. Digital marketing is for everybody.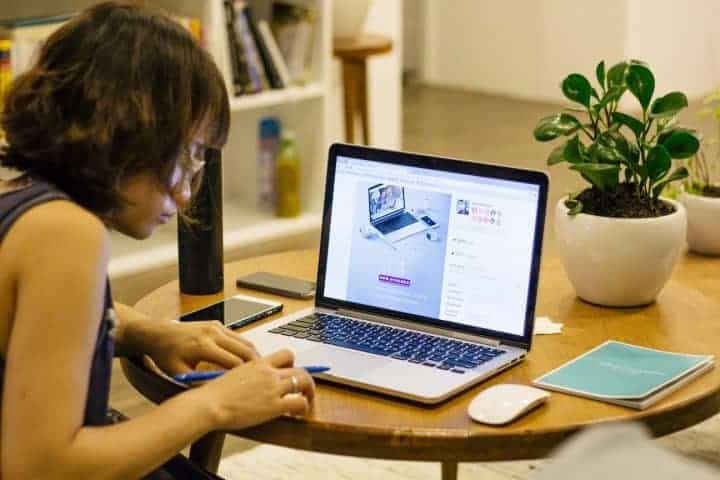 Are You Digital Marketing Material?
A common misconception about digital marketing is that it's only for creative people. That couldn't be further from the truth. In fact, a huge portion of digital marketing consists of graphs, numbers, and timelines!
But to go to the other extreme and assume that it's for the analytical person would be wrong as well. That's because coming up with with unique campaigns requires thinking out of the box.
So don't fret if you don't fall into either category, because success is not determined by the way you think. When you get into the program, you'll quickly find out that these qualities are learnable, and that your natural traits don't define your success.
You don't have to go at it alone either. You'll be learning alongside your classmates throughout the whole course. And with Xinch around to show you the way, there's really no place better to achieve your digital marketing dreams.