"Always focus on the solution, not the problem" "Just keep trying and don't give up."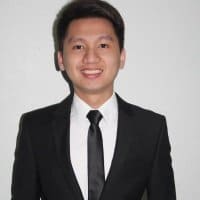 Name: Ho Kean Seng‍
Hometown: Kuala Lumpu
More about Kean Seng:
Graduated from Sunway University with a Bachelor in Accounting and Finance
Have always had an interest in coding and programming but never had the chance to explore this interest until he joined the Web Development Bootcamp
What do you plan on doing in the next three years?
‍I am very set on working on a startup idea that I'm truly passionate about. I would also really want to start my own business or startup sometime in the future.
‍How did you hear about the Web Development Bootcamp?
‍I heard about the Web Development Bootcamp through a friend. I have always wanted to be able to build a web application but I have never gotten the chance to do so. You could imagine my reaction when I heard about the bootcamp; I signed up right away! Once I was accepted into this program, I was so honoured and excited to start!
‍What are your thoughts on the Web Development Bootcamp?
‍It was an amazing experience and an important stepping stone in building my career as a software developer. I have gained a lot of confidence when it comes to looking at a computer terminal. Of course, going through the web development bootcamp has its challenges. One of them was that I had to continuously learn something new every day at a fast pace. It was very challenging and rewarding at the same time. It truly was an amazing experience and guess what I enjoyed the most? Hanging out with all of the amazing people I met at the bootcamp.
‍What advice would you like to give to the future participants of the bootcamp?
‍Do your prepwork!
‍What are some of the principles/life lessons you stand by and are there any stories behind them?
‍I believe that no matter how much you already know, you can never stop learning. Also, I really look up to Elon Musk because he continues to defy the odds even when everything is stacked against him.
‍Looking back, what is one of your most unforgettable experience which has moulded you into who you are today?
‍Studying for my degree as it taught me a lot about persistence and to never give up on what I've started.
‍At NEXT Academy, our students come from all walks of life. This is the reason why we strive as a community – we learn from one another and are all united with the desire to do better and have a common goal of wanting to make an impact on society whilst growing ourselves especially in our career and in our personal lives. Kean Seng graduated from our November 2014 intake.