3-Day HTML, CSS & Bootstrap Coding Masterclass
Full-Time • Certification • Online Live Mentorship
Beginner-friendly, no prior experience needed, only a computer!
💥 Why you shouldn't miss this!
All beautiful websites are powered by HTML and CSS! By the end of the course, you should be equipped with HTML & CSS as well as Bootstrap to build your frontend mobile responsive websites.
We will be focused on hands-on and practical sessions through our coding challenges so that you can follow us step-by-step in creating your projects!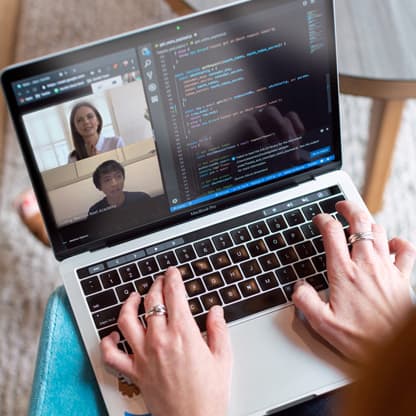 💥 3 Days Accelerated LIVE Online Learning
Don't just stop with theoretical knowledge! Experience how to code in HTML & CSS and what you can do with it through this hands-on learning.
💥 Kickstart Your Coding Journey
‍Do you know that many coders in the world first learn HTML & CSS to start off their coding journey? This will become your first step in learning to code!
💥 Live Lectures & Live Mentorship Online
Step-by-step coding walkthrough session where you can learn according to your own pace. Get Online real-time mentorship when you are stuck with code!
💥 Taught by NEXT Academy's mentors
Learn from experienced mentors who have helped >1000 students get into a tech career!
Will Live Stream Learning Work for Coding?
With Covid19, the lockdown and social distancing are redefining how NEXT Academy classes are conducted.

We have experimented and conducted LIVE stream/ online classes for our coding and digital marketing students. It has been an amazing experience for our students!
‍
Our classes are conducted LIVE – not just lectures, but also our ability to provide real-time mentorship to look at your code through LIVE stream, LIVE voice as well as LIVE chat.
Be Guided & Get Your HTML, CSS & Bootstrap Certification
You will be guided by coding mentors and tap into their experiences. You will get to experience their thought processes and learn directly from them.

After the course is done, you will be able to get your HTML, CSS & Bootstrap certificate.
3-Day, 24 Hours of Training
You will get online learning access with step-by-step resources. Not just that, your 3-day training will be as followed:
0930 – 1000: Class Start
1000 – 1100: Live Lecture
1100 – 1230: Coding challenges (Live Mentorship)
1230 – 1330: Lunch Break
1400 – 1500: Breakout/ Q&A (Live Stream)
1500 – 1830: Coding challenges (Live Mentorship)
Learn from coding mentors and practitioners!
Join the 3-Day HTML, CSS & Bootstrap Masterclass today. Learn tips, tricks and strategies to start your coding journey while being guided by mentors and learning with peers.
Our curriculum is designed in such a way that each topic builds onto one another.
Online Learning Access with Online Curriculum for HTML/ CSS/ Bootstrap/ JavaScript

LIVE sessions with mentors:
➡️9:30am – 6:30pm (GMT +8)

Includes LIVE lectures, LIVE mentorship
No programming background required

Have your own computer
A Certificate of Attendance will be provided upon 100% completion of the course
73A, Jalan SS20/11, Damansara Kim,
47400, Petaling Jaya, Selangor, Malaysia
Get Directions
HRDF Claimable
Check with your HR department today to check if they can send you for this training & be reimbursed by HRDF! 👍

For companies who wish to make HRDF claims, please submit your application to HRDF at least 3 weeks prior to the course start date to ensure successful approval by HRDF
🔥🔥🔥 You can choose to join the full 2-weeks Frontend Web Development with HTML/ CSS/ JS instead.
This includes:
HTML, CSS, Bootstrap & Javascript

2-weeks online LIVE training

Only RM1500 RM1299 with additional JavaScript module!
NEXT Academy has trained many people from different backgrounds to become coders.
E.g. journalists, accountants, engineers, DJs, waiters, students and more. Here's what they say.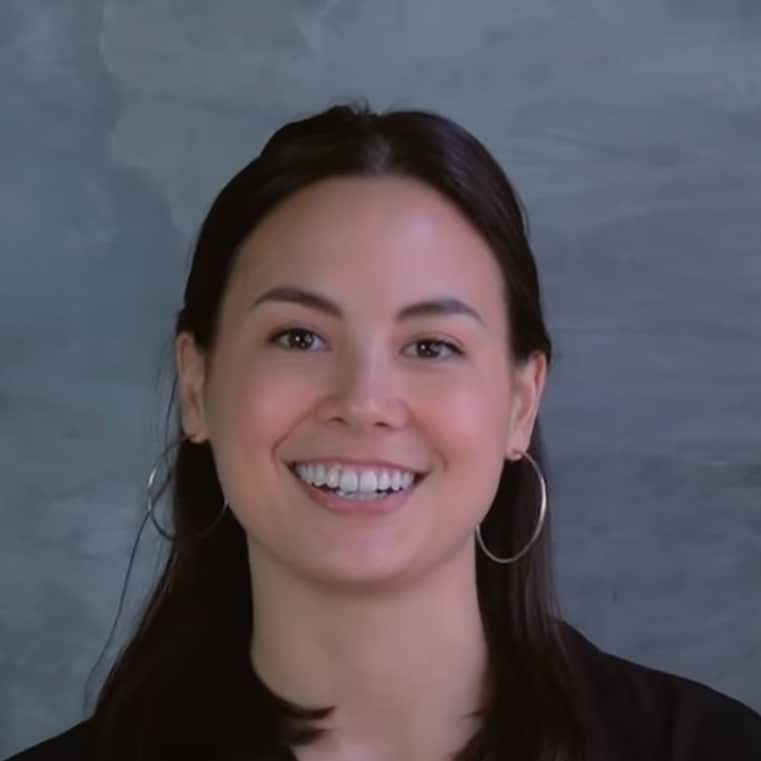 Emika Ijuin
From engineer to software developer
Coming to NEXT Academy bootcamp really helped me tremendously. It increased my speed of learning, and it's so exciting that I can learn together with like-minded people from all over the world!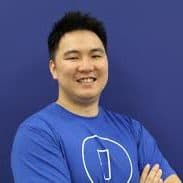 Fung Wei Tan Tai
From Project Manager to CTO of GoGet
The coding bootcamp taught me how to think like a developer. I am now able to better manage my team and plan our technology roadmap for the future, I now have many mentors and friends to pull on when I am in need of tech advice.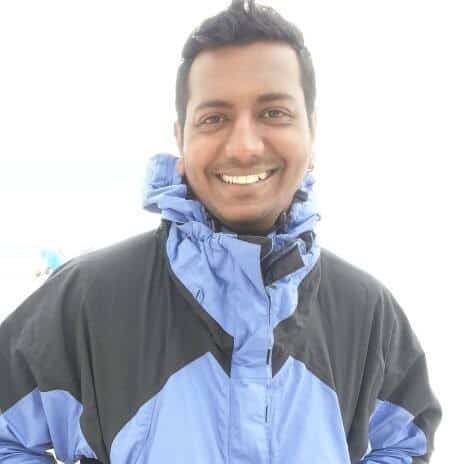 Jordan Rao
Co-founder of Nucleus Solutions
I had an exceptional journey from being interested in programming to actually being able to program. The journey was filled with challenges but it was definitely worth it.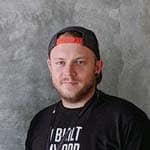 Matt Cross
From Car Industry to Tech
It was difficult at first coming in with very little knowledge coming into the bootcamp, and at the pace of which the bootcamp moves you HAVE to give 150% of your effort if not you are going to fall behind.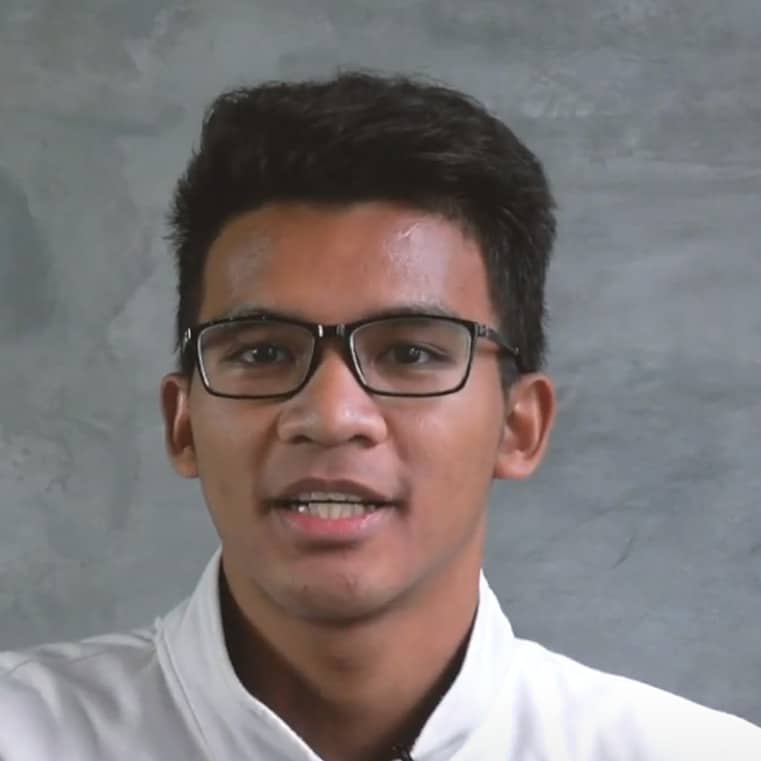 Bintang Tobing
From graphic designer to frontend web developer
"Before I enrolled here at NEXT, I've joined a few other bootcamps before. But, the difference between NEXT Academy and them is so prominent. NEXT Academy prioritized hands-on practice, while a lot of other bootcamps teach more on theories."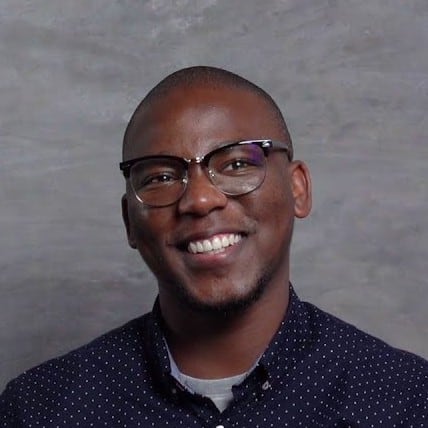 Abel Senwelo
Web Developer Upskilled with React JS
I was really drawn to NEXT Academy because it teaches React JS, which is very much in-demand in the industry right now. No other bootcamps taught this so it was a great opportunity for me.
Are You Ready To Pick Up A New Skill?
…Start your coding journey today!