MALAYSIA'S NO.1 DIGITAL MARKETING COURSE​
Remote Immersive | 12 Weeks | Online​
Gain Real-World Experience And Learn The Fundamentals You Need To Grow Your Business Or Launch Your Digital Marketing Career.
Some of the great companies that have hired our graduates
Remote Immersive, 12 Weeks, Bonus: Monthly Meet Ups
Website, paid advertising, SEO, social media and much more
Beginner friendly. Should at least have Facebook & Instagram account.
The internet has changed the way businesses are conducted. You can now reach out to customers from all over the world easily if you know how to leverage on the internet's full potential.
In 12 Weeks, master in-demand skills and obtain a 360-degree understanding of the digital marketing ecosystem. Receive real-world experience in digital marketing that will ready you for a career in digital marketing or accelerate your company's growth.
Career Pathways
eCommerce marketer, online marketer, digital marketer, roles that require any specialisation within digital marketing.
What you'll get from this Quantum Degree ®
At the end of the course, you'll gain a complete understanding of the tools used in the industry today, such as Facebook Ads, Google Analytics, Google Keyword Planner, etc.
Gain Real World Experience
You won't just be completing assignments. Instead, you'll be performing real-world tasks such as building websites, driving traffic, crafting digital ads, and optimizing your campaigns.
Become a Digital Marketer
Besides the tools, you'll learn how to think like a digital marketer. You'll be able to craft personalized messages suited for your target audience, and design campaigns that speaks to them.
Learn essential digital marketing strategies. You will get a 360-degree understanding over a broad range of topics.
Ready To Learn Digital Marketing?
MYR 2,800 or MYR 233/mth*
*Applicable to Malaysian Maybank Credit Card holders.
** We accept payments via Cryptocurrency.  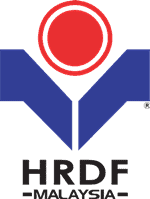 HRDF Claimable
Check with your HR department today to check if they can send you for this training & be reimbursed by HRDF!
For companies who wish to make HRDF claims, please submit your application to HRDF at least 3 weeks prior to the course start date to ensure successful approval by HRDF
No digital marketing background required

At least have a Facebook and Instagram account (for platform familiarity purposes)
English
Part-time Remote | 12 Weeks / 120 Hours
A Certificate of Completion will be provided upon 100% completion of the course
73A, Jalan SS20/11, Damansara Kim,
47400, Petaling Jaya, Selangor, Malaysia
Learn Digital Marketing Anytime, Anywhere!
Part-time Remote | 12 Weeks / 120 Hours

Community Discussion on Discord

Online Q&A

1-year access to the learning portal from the course starting date

Bonus: Monthly learning meet up

Can upgrade to the onsite Digital Marketing Product Launch Bootcamp just by paying the difference
FYI:
If you have joined this course and would like to join the onsite classes later, feel free to contact us and we can help you upgrade the course and you only need to pay the difference later.
Our graduates join us from all walks of life, find out what they have to say about us!
Adrian Ling
Digital Marketer and Hotelier
"After learning digital marketing at NEXT Academy, I was able to use the knowledge I gained and apply it to the company I work at. I am able to modernize my company's digital marketing structure and bring brand new ideas to the table."
Angeline Eow
University Student
"I came from zero marketing background, but with NEXT Academy's help, now I understand what is digital marketing all about and I am truly prepared for the working world."
Cheah Ka Wai
Co-founder of Hauntu & Breakout
"After the course, I saw conversions and ROI for my campaigns. If I've done this 2 years ago, my business would have gone further than this."
Frequently Asked Questions
Our Program
Career Prospects
Enrollment & Payments
Our Program
Career Prospects
Enrollment & Payments