BECOME A SOFTWARE DEVELOPER/ TECH ENTREPRENEUR
Thousands of people started their technology career at NEXT Academy and they are seizing opportunities with their ability to code.
Kickstart your journey with us too.
Choose from these 
individual courses
 based on your preference, experience and time commitment:
BEGINNER + EXPLORING: start with Course 1 to learn coding fundamentals while coding websites..
BUSINESS OWNERS: You want to digitise your existing business to bring it to the next level.
BEGINNER + SERIOUS LEARNER: can consider the ULTIMATE BUNDLE: Full Stack Web Development, or learn progressively with the end goal to code apps.
EXPERIENCED: can take Course 2 and/ or Course 3 if fulfil requirements.
Coding Fundamentals with HTML, CSS, JS
Requirements
Beginner friendly, no programming background needed. Just the right attitude!
Frontend Development with HTML, CSS & JavaScript
Start learning the fundamentals of coding while building your very own websites and writing algorithms for your games.
CHOOSE FORMAT TO LEARN MORE
Create Frontend Web Apps with ReactJS
Requirements
Attended Course 1 or prior experience with HTML, CSS, JavaScript
Frontend Development with ReactJS Framework
Learn to build highly interactive frontend web apps with the same technologies used by Facebook, Grab and UBER.
CHOOSE FORMAT TO LEARN MORE
Create Backend & Web Apps with Python
Requirements
Attended Course 1 or prior experience with HTML, CSS, JavaScript
Backend Development with Python, Flask & SQL
Learn to build backend and web apps. Together with Course 1 &2, deploy your own app idea for the world to see and use!
CHOOSE FORMAT TO LEARN MORE
or bundle all 3 courses  and get it at a better price!
Full Stack Web Development
Programming background is not required.
Full-time: Must attend pre-bootcamp call
Part-time: Self-assessment
From Basics to Deploying Full-Fledged Production Apps
This will cover your entire coding journey as a web developer.
Start off by learning the fundamentals of coding where you will be building websites.
Create highly interactive frontend web apps with ReactJS, the most popular frontend framework globally.
Create web apps by combining your frontend skills with a backend powered by Python, Flask and SQL.
CHOOSE FORMAT TO LEARN MORE
From web apps to mobile apps, image recognition to voice recognition…
Check out some of the apps our students built during the 10-week Full Stack Bootcamp by combining all the knowledge they have learned from Course 1 to Course 3.
70-80% started with zero coding & IT background, and are now able to build apps and get employed as coders.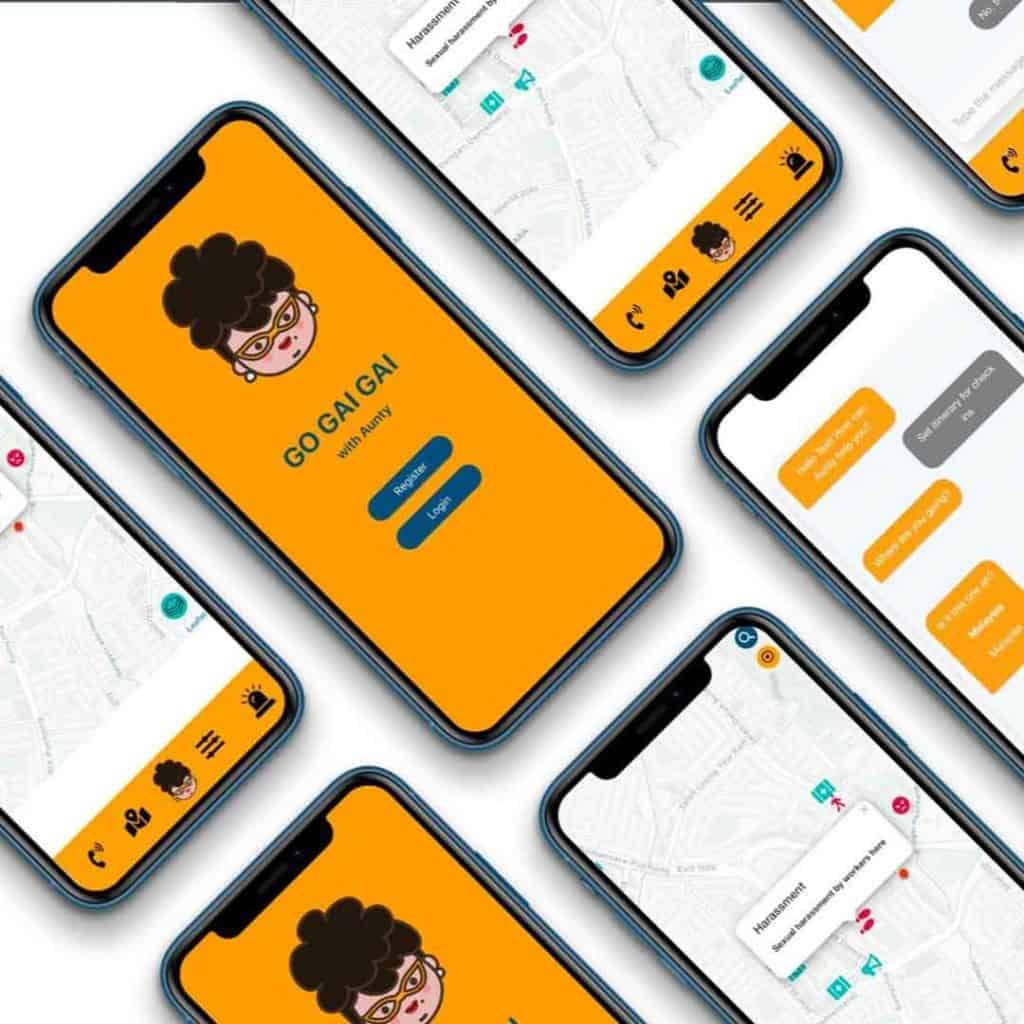 Our
Skill Track

Coding Mini Courses
Great for learners who want to try out coding or use code for specific purpose, not for the purpose of employment.
HTML & CSS Frontend Coding Masterclass
3-Day/ Online + Live Stream
Learn HTML, CSS, Bootstrap to code Mobile responsive websites
Experiencing HTML, CSS, Bootstrap inthis 3-Day Full Time Online Live Training before you decide to pursue the next level!
Learn JavaScript & Code
a Snake Game
Start your coding journey by learning some basic programming concepts with JavaScript, and be guided on how to code a snake game algorithm.
Code Your Algorithm Trading Bot
Learn Python & Code a Dollar Cost Average Trading Bot
If you are a trader and actively monitoring the stock market, it's time to write your own trading bot with Python to automate your trading activity.
Our graduates join us from all walks of life, find out what they have to say about us!
Emika Ijuin
Engineer to Full-stack coder
Coming to NEXT Academy bootcamp really helped me tremendously. It increased my speed of learning, and it's so exciting that I can learn together with like-minded people from all over the world!
Jeffrey Soong
Restaurateur to Full-stack Coder
Coding is really just one part of the journey at NEXT Academy. You get people from around the world coming to this bootcamp! You have people with different backgrounds and diverse experiences come to share what they've learned in their life.
Sean Mitchell
Entrepreneur & Full-stack Coder
As a business owner, I wanted to learn to code to be more involved in my tech media business. I joined NEXT Academy and throughout the course, I rebuilt my entire site from scratch and included my own features.
Abdal Aziz
Full-stack Coder
I had some application ideas for my country, but I didn't know how to code. I decided to join NEXT Academy to make an impact to my country. It has been an amazing journey.
Ready to be a Web Developer?
It's time to transform your app idea into reality.