I first stumbled upon Gary Vaynerchuk's content near the end of 2016. I was a digital marketing specialist that was uninspired by my job scope. In my younger days I had a passion for marketing but it was crushed when I was thrown into the toxic workplaces of advertising agencies. Then I stumbled upon Gary Vee who was "crushing it" at the exact same thing I was paid to do. In the mid of 2018, I stepped out of my corporate job as a freelance digital marketing consultant.
I am also honored to be appointed as the Head of Growth of NEXT Academy, the largest coding & digital marketing academy in South-east Asia. I also host my own LinkedIn show/podcast where I interview marketers around the world.
As an avid listener of Gary Vee, I can confidently say that I too am also "crushing it" (although not to his level yet!) but still have alot of room to grow. Listening to him the past few years have impacted my life in many ways learning something new everyday.
Let me share a couple things I've learned.
13 things I've learned from Gary Vaynerchuk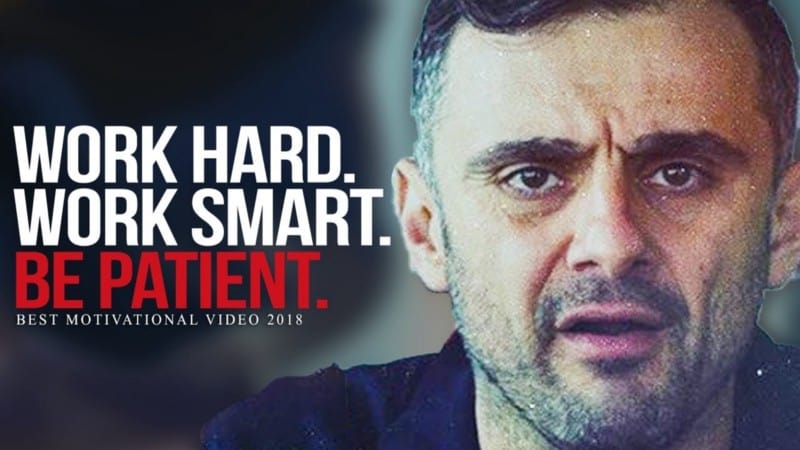 1. Hardwork Trumps Everything
Gary Vee's work ethic has been a controversial topic. He has made working hard and the word "hustle" a trend word among young people! Through his vlogs, Gary exposes his work ethic of 15-hour work days. Whilst working 15-hour work days is not for everyone especially if you have a family, working hard is the back-bone of Gary's success. In 7 years, Vaynerchuk's very own VaynerMedia has grown from 20 employees to more than 600 across five different offices around the world.
When I first consumed Gary Vee's content, I realized there was much to be learned when it comes to influencer marketing, video content and Facebook advertising. For 4 months I was working 12-hours per day, sharpening my skills and getting more shit done for my 8-hour job. After 4 months, I have achieved what would have taken 8 months to achieve. I took my company's influencer marketing, video marketing and Facebook marketing to levels that I would have never imagined in a short period of time.
Working more hours per day means sacrificing your gym time, social time and time with yourself! It is certainly not for everyone! However if you have big dreams, then you have to put in the hard work! He has said many times in his vlogs, "If you want to achieve great thing, don't talk shit, put in the work!"
I paraphrase with the following:
"If don't want to put in the work, then don't have big dreams (like building a 600 employee company)!"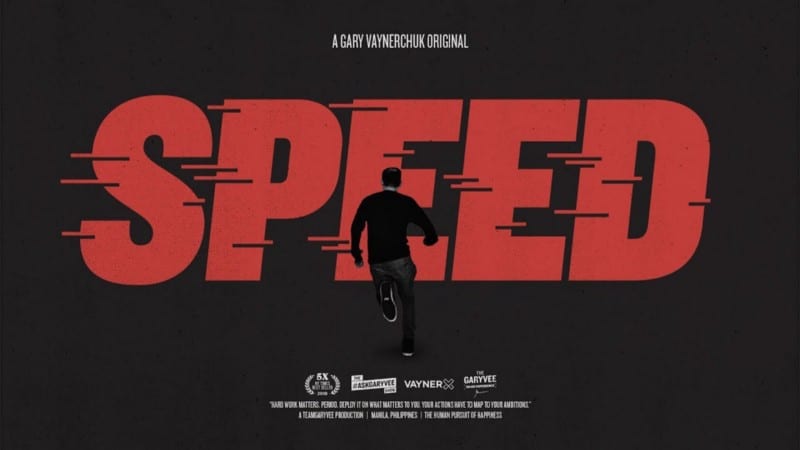 Speed is the multiplier of your hardwork!
2. Micro speed, Macro patience
" To me, it's all about speed. I actually don't care about anything else. Speed, both in people skills and hard work will trump anything." says Gary Vaynerchuk. Speed is the multiplier of your hardwork! The ability to work hard and execute with speed is strategic to achieve long term goals. Gary Vee exhorts his followers to be fast in their day-to-day execution while being patient about the long term results.
"Once you figured out speed, you need to have patience. You need to understand that no matter how fast you work, it doesn't happen overnight" says Gary Vaynerchuk. If you are willing to be patient about your long term goals, you are willing to work hard for years to come, you are also less likely make decisions for short term gain that will affect the long term success. His plans to fulfil his dream of buying the New York Jets within the next 40 years.
"So when you have the Macro Patience, and an enormous dream, you're doing it for the long-term and you're doing it fast and hard every day and leaving money on the table, so it all works out." -Gary Vaynerchuk
3. Video Storytelling
If you asked any Garyvee fan how they discovered him, more often than not, the answer would be video. I can still recall how I discovered Gary Vee through his Nobody Gives a F*ck about Your Feelings Video. Video content is how Gary Vee dominates in top of mind awareness. He is able to churn out a high volume of video content by creating short form micro-content from long form content. Learn how he creates 30+ pieces of micro content from a single keynote.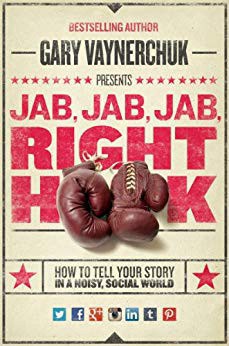 4. Jab, Jab, Jab, Right Hook
"For those who may not be familiar, my entire business philosophy pretty much revolves around the jab jab jab right hook method." says Gary Vaynerchuk. Jabs are the value you provide your customers with: the content you put out, the good things you do to convey your appreciation. The right hook is the ask: it's when you go in for the sale, ask for a subscribe, ask for a donation. The caveat for this is that you are constantly providing value without expectation. Even with a lot of "jabs", it does not mean you are entitled for a "hook". It just allows you to have the audacity to ask.
Gary Vee provides a lot of value in his content throughout the year. There are a only few times in a year where he will go for the "hook". He will ask a favor from his audience whenever he releases a new book or releases a new shoe with K-Swiss. GaryVee 001 and 002 K-wiss sneakers were sold out because Gary Vee has been building a community for the past 10 years.
"I think the reason the sneakers will sell is because of everything I do the other 360 days a year."- Gary Vaynerchuk
5. Delayed Gratification
Before Gary Vee became a personality he is today, he worked a liquor store for 10 years and was creating content on WineLibraryTV for 5 1/2 years. He then went on to start VaynerMedia from scratch with his brother at Buddymedia's conference room. He encourages anyone who wants to start a business to bootstrap by any means possible, this includes living with 10 roommates in an apartment for the first few years. " you need to "eat shit" and live humbly in order to see the returns that you're looking for. Don't expect instant gratification and results." says Gary Vaynerchuk.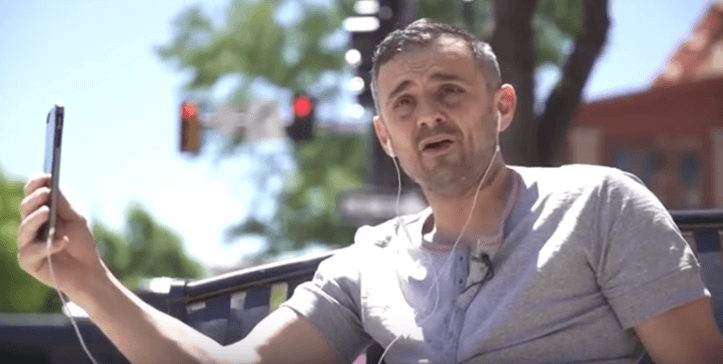 6. Authenticity Wins
When building a brand, content creators have learned that authenticity can be the key to success. Gary Vee exposes himself and his daily hustle as the CEO of VaynerMedia through his vlogs. You can see him squeezing in countless 15 minute meetings, replying email in his commute and rushing to flights in the airport. This is to show the reality and the amount of work that goes into running a 600-employee company. In the age of instagram and hyped-gurus, Gary's authentic approach to content stands out!
7. Seek win-win Collaborations
Gary Vee is very strategic when it comes to collaborations. In the #AskGaryVee Show, Gary Vaynerchuk answers questions around entrepreneurship, marketing and social media with thought leaders & cultural icons. The show also functions as a platform of collaboration with personalities such as John Legend, Tony Robbins, Ray Dalio and Jessica Alba.
Gary also successfully collaborated with classic Californian shoe brand K-Swiss. This collaboration not only put Gary Vaynerchukon the map of sneaker culture but also revived the classic K-Swiss brand.
8. Look for the Next Arbitrage
"If you consider podcasting to be the current go-to-destination for creative, then Alexa skills are the beachfront property vacation, yet to be discovered and booked up by the masses." says Gary Vaynerchuk on the topic on the future of voice. Gary says he day trades attention, which means he is constantly looking for the "beachfront property" of your underpriced attention. Gary has been a strong advocate for voice and Facebook advertising among many things that are under-priced for the consumers' attention. Gary attribute his success in growing his father's company, Wine Library from $3–60MM in sales to the arbitrage of Google Adwords in the early 2,000s.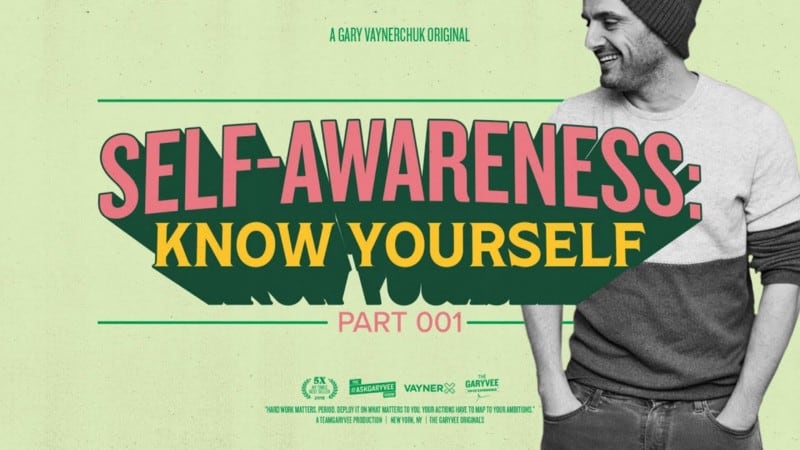 9. Self-awareness
With all the preaching of hard work and hustle, Gary preaches self-awareness. "What works for one person doesn't work for everyone. I want people to learn to be at peace with themselves, to understand what they can offer, because everyone's got something. The key, however, is learning how to find it." says Gary Vaynerchuk. According to Gary, self-awareness is being able to accept your weaknesses while focusing all of your attention on your strengths.
Gary constantly remind us that despite the trends, not everyone is meant to be an entrepreneur or build a big company. Gary implores his fans to understand themselves and find out what makes them happy. "Would your life be better making $109,000 a year as a lawyer versus making $80,000 a year creating basketball content full-time?" says Gary Vaynerchuk.
10. Selling
"The best way to become an entrepreneur is to sell, sell, sell. Understand what it takes to provide value to somebody." says Gary. The ability to sell has been Gary's strength since a young age. Gary often calls himself a "purebred entrepreneur" having successfully started a lemonade franchise at age 7, and eventually selling tens of thousands of dollars worth of baseball cards and toys throughout his high school career.
In 2017, Gary started a worldwide challenge to his audience to help htem make money as a side hustle. He called it "#2017flipchallenge." His own stated goal was to make a $20,170 profit during the year, by selling previously used goods and expendable valuables lying around the house.
In 2018, Gary went a step further with the "ultimate flip" where he challenged his audience to go on the FREE section on Craigslist and sell it on Facebook Marketplace. This means that now everyone has no excuses to hustle and make money!
11. Hack Culture
Big brands and marketers have always looked to hack culture to appeal the masses. Gary Vee is at the fringes of culture by being active in the sneaker, sports & hip-hop culture. Gary creates content of by giving social media and business advise to artistes like A$AP Ferg, Jeezy, Cypress Hill and recently Quinn XCII. Gary's efforts to hack culture is helped by Vayner Talent, a service that creates, produce, and distribute premium content at scale for celebrities, CEOs, musicians, artists, athletes, visionaries, etc.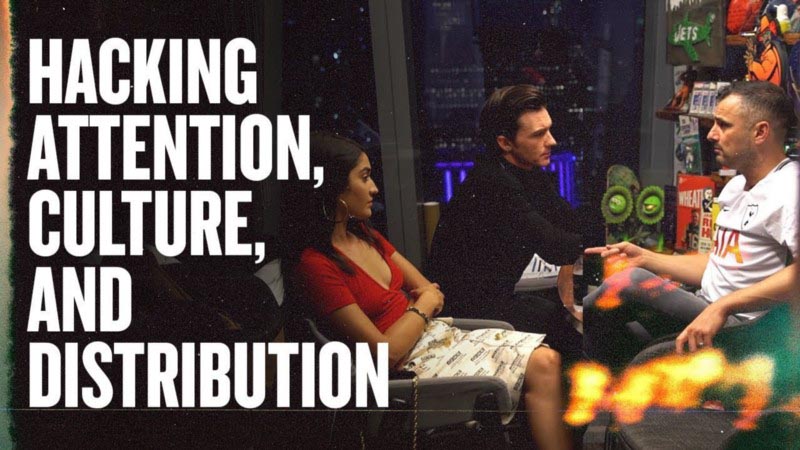 12. Gratitude
Gratitude is the glue that holds humility and ambition together. Gary is grateful for the serendipity of being able immigrate to the US from Belarus in 1978. Gary's humble beginnings include living with 8 family members in a studio apartment in Queens, New York. "I'm just very, very, very grateful. I will never take it for granted. I understand the perspective of it all. And I hate how many people think 'glass half-empty' when their glass is really four-fifths full.", says Gary.

13. Reward Your Best Fans
Gary's rapid growth on Instagram (5.2m followers) is largely attributed to random giveaways to his community. #60SecClub is a random giveaway to anyone who likes and comments within the first 60 seconds of any post. Giveaways have ranged from books and t-shirts, to 5 minute Facetimes, to occasional gadgets, all the way to personalized trips, 30 minute meetings and shadowing Gary for a full day at VaynerMedia. In 2018, Gary created First In Line Group messaging community. Gary has created this group for people who want to bring value to fellow entrepreneurs, business owners and to create the most impactful Facebook community.
Gary Vaynerchuk's impact on my life is indescribable! Three years on, I still consume his content and his consistent message on a regular basis. Comment below if you have something you learned from Gary Vaynerchuk that I've not listed here.