These days, everything around us becomes smart and connected. Information Technology is rapidly growing and gaining more ground than ever. This growth is commonly referred to as Industry 4.0, a collective term that is used around the world to describe the convergence of IoT-driven technologies, Artificial Intelligence (AI) and advanced automation.
It is predicated that by 2021, AI will replace six percent of jobs in the US. In the next two decades, the probability of jobs being replaced by AI varies between 14 and 54 percent.
As societies have to adapt to a changing world, schools have already started preparing youngsters to learn the skills of tomorrow. Undergrads of the California Institute of Technology spend their Friday afternoon teaching elementary school children how to code.
Not only schools invest in learning materials to learn kids how to code, also app developers bet their money on kids when it comes to the future.
The App Store, for example, has numerous apps for children that teach them how to code. The Apple Stores themselves often host events for children to learn how to work with a computer. These events oftentimes also include sessions on coding.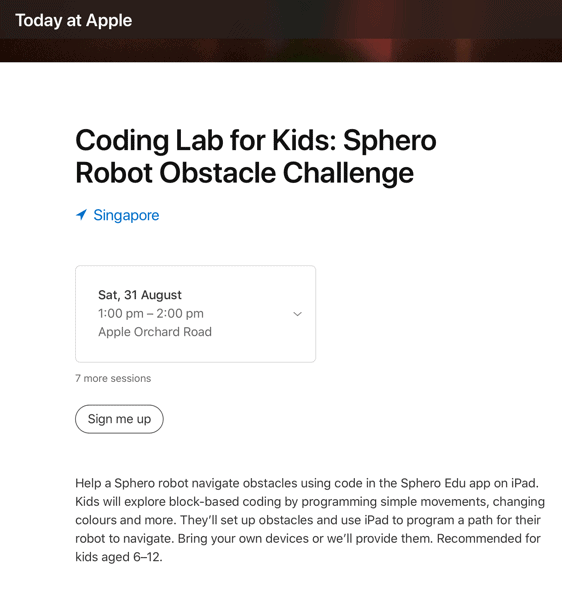 While not every school offers coding classes, it is evident that technology is shaping our future. By teaching your kid how to code – or at least, giving them the tools to learn it – you enable them to do more in a world that will change significantly.
In this article, you will learn more about the best available resources online that will help your child learn to code. Furthermore, we will touch on ways to stimulate them to actually learn and have fun in doing so.
Platforms and resources
The following platforms resources allow your child to learn at their own pace and work together with like-minded people. These online communities are made by the best and brightest and allow for an optimal learning experience.
How do people learn?
People learn in many different ways. Generally, learning styles can be classified into seven categories. These are:
Visual: people who learn by looking at images, diagrams, colours and mind maps.
Physical: people who learn by doing it. For example, learning how to ride a bike is impossible from someone telling you how it is done.
Aural: people who learn by listening to music, audio recordings, rhythms etc.
Verbal: people who learn by using words, both in speech and in writing.
Logical: people who use logic and reasoning to learn, explain and understand (complex) concepts.
Social: people who learn by working together with other people. For example, a group of people collectively trying to solve a math equation.‍
Solitary: people learn by themselves through self-study.
A child is no different. They observe, listen, explore, experiment and ask questions. Curiosity is the key for a child's learning journey. They must be intrigued and intrinsically interested in the matter. If those requirements have not been met, they will soon start to lose interest. If that happens, it will be as if you are talking to a wall.
Keeping your child engaged
When your child is busy with something, whatever that may be, he or she can get distracted fairly easily. Keeping them entertained and engaged can be difficult at times. Here are some tips on how to keep their focus level at the highest point. 
Keep it visual: when learning code, nothing is more frustrating than not being able to see what you did wrong. Therefore, it is fundamental that your child starts off visual programming. This allows him or her to see what he or she is doing. Of course, not every child may like this as much and some may even dislike it, but most children will love it when they can see what they have done.
Allow them a break (and give them a KitKat): this one seems obvious. You may want them to learn programming. But if you sense that your child has a difficult time learning to program, allow them a break every now and then. Rome wasn't built in one day either. (Truthfully, if you sense that they do not like what they are doing, you should help them find something else that they might be passionate about)
Learn with a friend: you can try to contact the parents of one of your child's good friends, that way your child can learn programming together with someone he or she likes. After all, two is always better than one.
‍Reward them: you may set a goal with your child and upon completion of the goal, he or she gets a reward. Do make sure to set an attainable goal that actually stimulates your child, rather than a goal that merely makes them obsessed with that which they can get.
Are all the factors in place?
If you think your child should learn how to code, take the next step and have them browse some of the platforms to see if there is anything they enjoy doing. Work together with your child to explore his or her mind and to see what they are passionate about.
If you still think that learning how to code is of secondary importance, that is okay too. Nothing should be forced. Especially not when it comes to a child.
Learning the right way
No one is too young to start learning how to code. At NEXT Academy, our youngest student was thirteen years old! He built amazing things, and so can your kid! If you think he or she is ready, then go ahead and check out our coding bootcamps! Our tutors help them to become the best version of themselves through interactive classes with plenty of one-on-one sessions to evaluate their skills.