Fact #1: Over 200,000 students graduate annually from universities/colleges in Malaysia, but 1 in 4 will remain unemployed 6 months after graduation.
Fact #2: Many of these students, like Brenda, would have changed courses or colleges at least 2 times before finally settling on a course they liked.
‍
Fact #3: 31.4% of degree holders in Malaysia are unemployed.
‍More surprisingly…Based on a survey by Jobstreet, 64% of employers said that they did not care whether graduates were from foreign, public or private universities. Instead, what employers want to see in their fresh graduates are things not taught in college:

Admittedly, the majority of the public (parents and students alike) are largely unaware of how things currently stand in the job market. Most parents encourage their kids to take a course they are interested in – and have little idea that after graduation, their child will most likely end up in a field completely unrelated to what they studied in university.It was with this in mind that NEXT Academy decided to organize an Open Day last weekend, with the objective of reaching out to students – especially school-leavers who have just completed their SPM – and empower them with the knowledge that there are other options out there besides going straight to college and university after leaving school.The world (and job market) are rapidly changing. Tech skills are more in demand than ever, and as such we want to provide opportunities for students to learn how to code.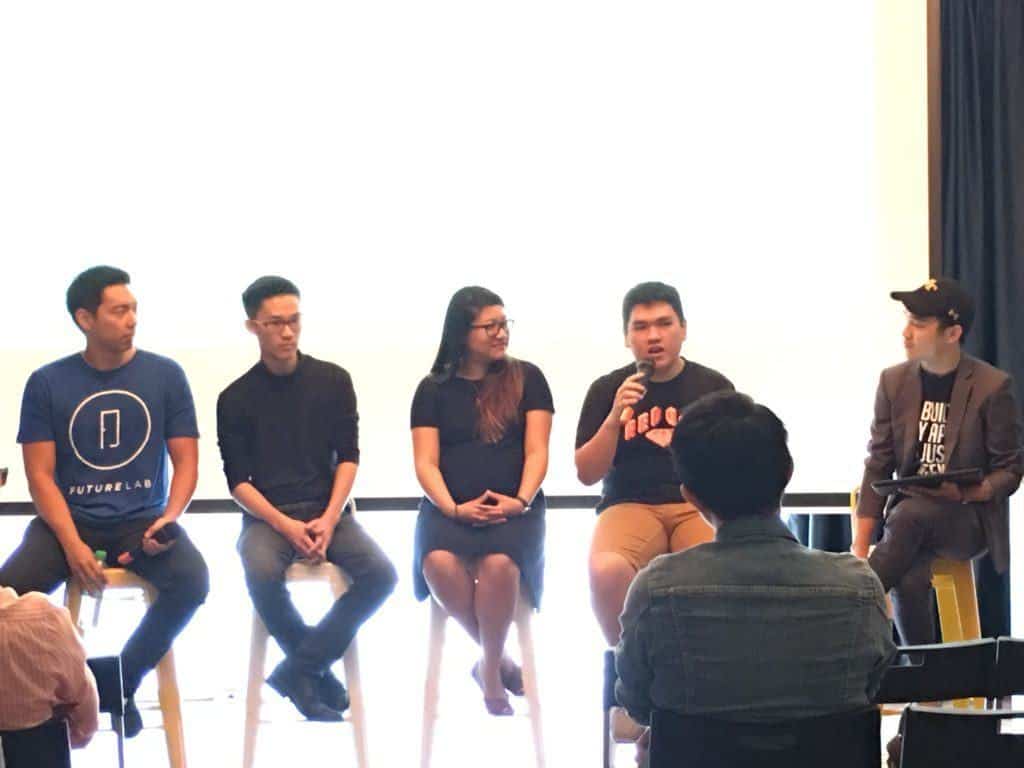 We started the event with Josh and our awesome panel members, consisting of our NEXT Academy graduates:
Josh began the panel by introducing NEXT Academy, speaking about our mission to empower more individuals with the knowledge and skills they need to achieve career success and build startups.The goal of the panel discussion was to share with the audience:
What tech careers really need
What does the digital age have in store for all of us
What opportunities there are available
Panel Discussion:
Here are the questions asked during the discussion:
1. How do you use software in your companies on a day-to-day basis?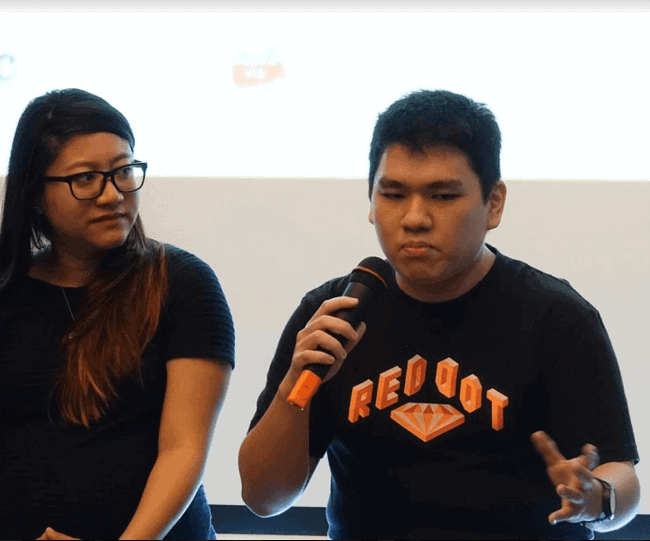 ‍
Andy: My previous company, GoGet, used software to match jobs with freelancers (called GoGetters). We used digital applications to collect data from the user's past freelance history, their current work, reviews and so on, and used this data to match freelancers to the most relevant jobs. Because of the software, it increased the accuracy of job-matching by 50%-100%, which is pretty great.
‍
‍Wei Jia: Actually, having a deep understanding of software can actually empower people to do so much more. Tech is only one aspect of a company. Like for example, I'm predominantly a software manager, but I am also the product manager for my company's discovery team (the team that helps find deals, and curates what people would like to buy and see). Having knowledge of software enabled me to build and design products for the team. In future, we're hoping to help the team by making things more intelligent, like building some machine-learning software to help determine past purchasing history of customers and then localizing their search results and so on.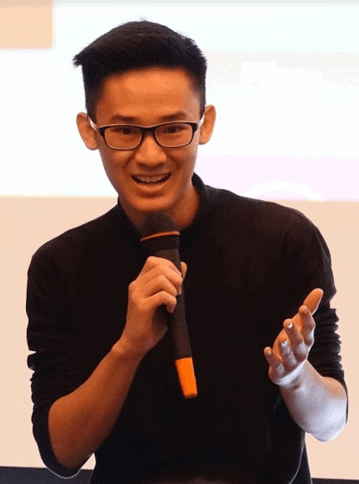 ‍
Zhen: My company, Vase, has two sides of the market: the sales side, which goes out to meet clients, get clients and get them to send surveys to the database, and the database side which mainly handles the people in the database. After learning to code, I actually built a bot for the company that helps to acquire clients for the database. Using what I learned from NEXT Academy, I also managed to build a tool to automate the sales side, which uses LinkedIn as a tool to get more sales.Another part of my company is the operations side, which involves a lot of manpower. When there's more manpower, then there's higher chance for mistakes to be made. So we use software to help increase efficiency and reduce the amount of mistakes.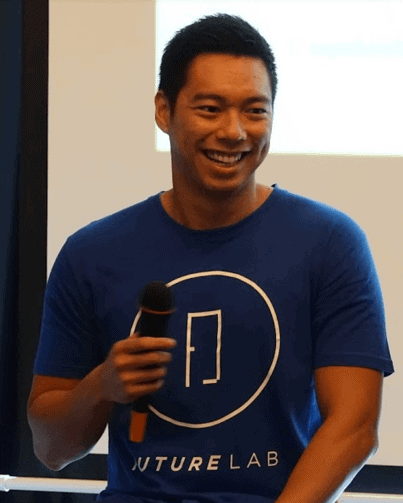 Brian: I'll come from a different perspective. As the CEO of my company, I found the mindset of a programmer (which breaks things down into smaller, manageable pieces) to be very useful in helping me manage my startup. Also, prior to learning to code, I found it hard to communicate with the tech team, and there was a gap between the tech team and the business team. Now I find it easier to understand them, and I'm able to work closely with them.
2. What do software engineers do on a day-to-day basis?
Wei Jia: Our tech team has actually come a long way from how things used to be. We now have about 20 engineers for iOS, Android, as well as backend. On a day-to-day basis, our engineers are actually segregated into what we call "squads", or engineering teams, and each team focuses on different things. For example, my team focuses on discovery, another team handles our payment systems, and another team takes care of our web platforms. We also have a centralized, shared team that handles everything else, like deployment and making sure the app is stable. So our engineers aren't in a single department, but rather working in different parts of our business units.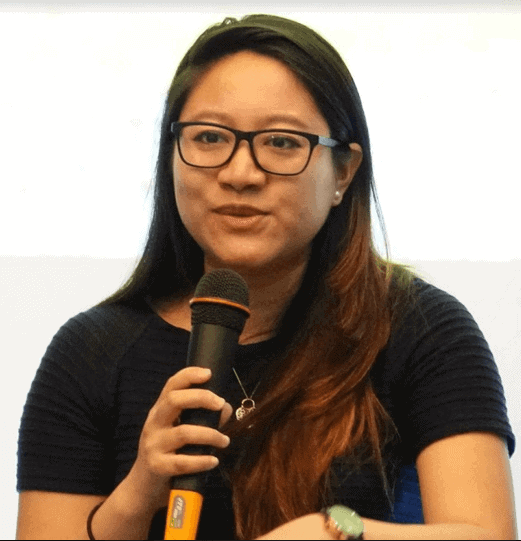 3. FutureLab works with many younger people, who may be searching for what they want to do in their future career. Do you have anything to add on to what Wei Jia said?
Brian: There are a lot of jobs that are coming up in the future that don't even exist yet. Because the way the world is moving forward, it's heading towards tech, right? Traditional businesses need to keep up with the times. I really believe that everyone needs to learn tech skills, because that is the future, and if you don't learn it now, you'll probably be left behind. Even if you plan to work in a non-technical industry, having technical knowledge will make you stand out. You can create things.So not only will you understand the business side of things, you can also build it. And you won't need to hire other software developers because you can do it yourself.For myself, I went from being a biochemist, to a management consultant, and then I learned to code, and now I work for FutureLab. So you can really do whatever you want.
4. Do you see a trend as to what sort of career people are really interested in?
Brian: Right now, a lot of people are interested in being management consultants. It used to be investment banking, but now people want to be consultants. Startups are also very popular now. Students nowadays are all looking for companies that believe in their values. Nobody wants to join a company that just pays you a salary every month.
Q&A Time!
About halfway through the panel, the floor was opened to the audience to allow them to ask questions.
Salaries
Q: I feel that I am reaching my career threshold, and am not sure where to go any more. So I'd like to know what I should aim for. Also, what really interests me is the pay. I don't want to invest in studying something, then end up in a job where the pay is mediocre. So what does a software engineer do? And how can I jump from no knowledge at all to that stage?
Wei Jia: I see you actually have two questions in there: What does a software engineer do, and you were asking about the pay.In terms of pay, there's actually a very, very high demand for software engineers, not just in Malaysia, but globally. So I think software engineering is actually a pretty lucrative field to go into, given the amount of flexibility that comes with the job description.I actually have friends who are coding to Australia, where they are currently having this flux of demand for techs. So in that respect, you would be able to provide your tech services not just in Malaysia, but to other countries as well. There's a whole different range of countries where the currency is very strong, and they really want to hire coders – so pay-wise, it's pretty great.As for day-to-day, I started out as a web developer, so I learned Ruby-on-Rails from NEXT Academy, and started out building websites. Not just static websites, but also web applications.After that, I started my freelancing company, so people would come to me with an idea, and we would do everything for them from planning the product, to knowing how to execute and build the backend for it, as well as the front end design (look and feel) for it.So these were the sort of things I started out doing as a software engineer.You can also focus more on making different aspects of a certain product better, or do data analytics, or go into marketing – there's really no limit to where your "software engineering" career can take you.
‍Josh: To help answer the question, I actually have these slides on salaries for technical jobs in Malaysia, taken from PayScale.com: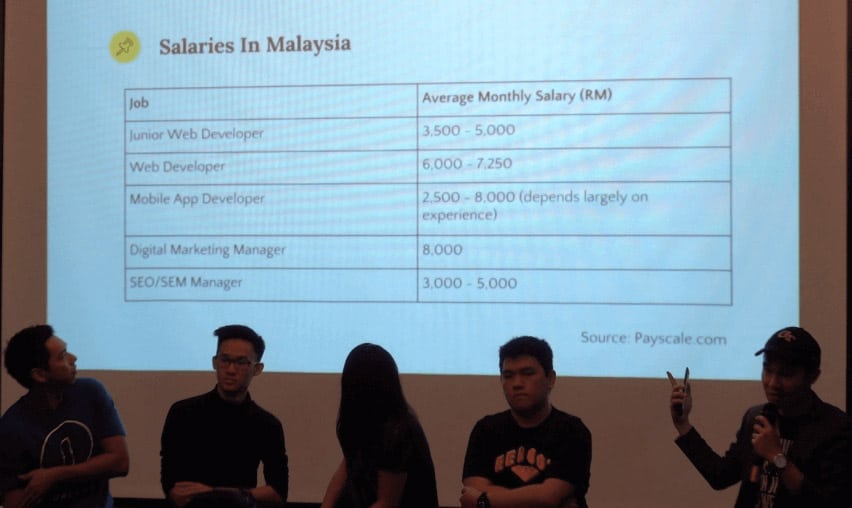 In general, the first year most people would receive the standard salary, about RM3,000/month or so.But in the second year, things change very drastically, because your salary can increase depending on what you learned and how much experience you gained. Even here at NEXT Academy, we have engineers who started with about RM3,000, who then jumped to RM4,000 or RM5,000/month within a year of work.I'm not sure if you guys have experienced or seen this? Would you agree or disagree?
‍Andy: I do agree with that. This is my second year as a software engineer. Firstly, I don't have a degree. But I'm getting better pay than most of the fresh graduates out there.In my second job, the experience I got from my first year really did increase my salary by a lot.In my first year, I received between RM2,800 – RM3,300/month. Without a degree. And I'm only 20 years old.And now, I'm getting between RM3,500 – RM4,500/month.I am planning to go back and get my degree soon, but for now I think that's pretty good.
‍Wei Jia: Looking at your market studies, I'd say that's about right. In fact, for most mid to senior developers, your salary will largely depend on your skillset. Naturally, it all depends on you, but it could even be way in excess of the numbers you have there, if you're good at what you do.
‍Zhen: I do agree that developers are some of the highest-earning people in any company, especially in tech companies. So if I have an issue with my system that will cause losses, and you come in and fix it, I'm going to pay.
‍Brian: When you first graduate from a coding school, you haven't been tested, right? So you can't expect a high salary when you just got a new set of tools. The first year is all about learning; and after the first year when you've proven yourself, then you can re-negotiate how much they should pay you.
‍Wei Jia: Maybe just to add on Brian's point, yes the first year is all about coding. In terms of what we value in software engineers, use that first year very wisely to throw yourself at projects and learn creative things. Employers like us, we don't like static developers who are just going to sit there and code. That's not where we see value. We see value when you start to explore up-and-coming innovative frameworks in order to enhance your product by 10X, for example. What companies pay for are efficiency and innovation. They want one developer who can do the job of ten other employees. That's where you will get that exponential salary.
Improving One's Portfolio
Q: I have applied to companies like AirAsia and other big companies who are looking for web developers. But I don't have a big portfolio to show them. How do I improve myself and become more employable?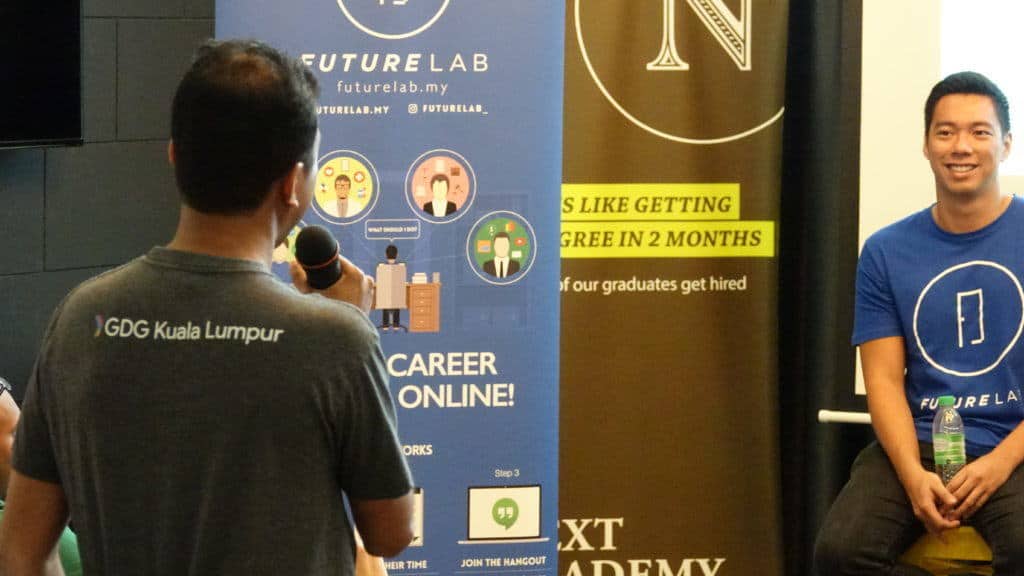 Wei Jia: To share my experience, when I went into freelancing, a lot of it was by chance. When I attended NEXT Academy, we had 9 weeks of training, at the end of which we were given the chance to pitch our ideas and build something. So my idea was selected, which was a food app, and we came together to build that. Back then, we weren't doing it so much for money as for the chance to build something that we were really passionate about – which was solving a problem in the food industry. And just by chance, when we marketed that product and launched an MVP of that business, people got to hear about it. They were like: I love what you built, can you build the same thing for me?So one thing you could do is find something you're really passionate about, like a cool hack, and then build it, and share it. Let people find out about it and use it. And if it's good, people will come to you and ask about what you built, and they'll ask if you can do the same or something similar for them. And from there you'll start getting projects and can build up your portfolio.You can start your portfolio in many different ways. It doesn't have to be something huge, it can be something small and simple but which you're passionate about.After the panel, the attendees were free to tour the classrooms and the rest of our office. The team also made themselves available to answer questions or speak with anyone who was interested to learn more.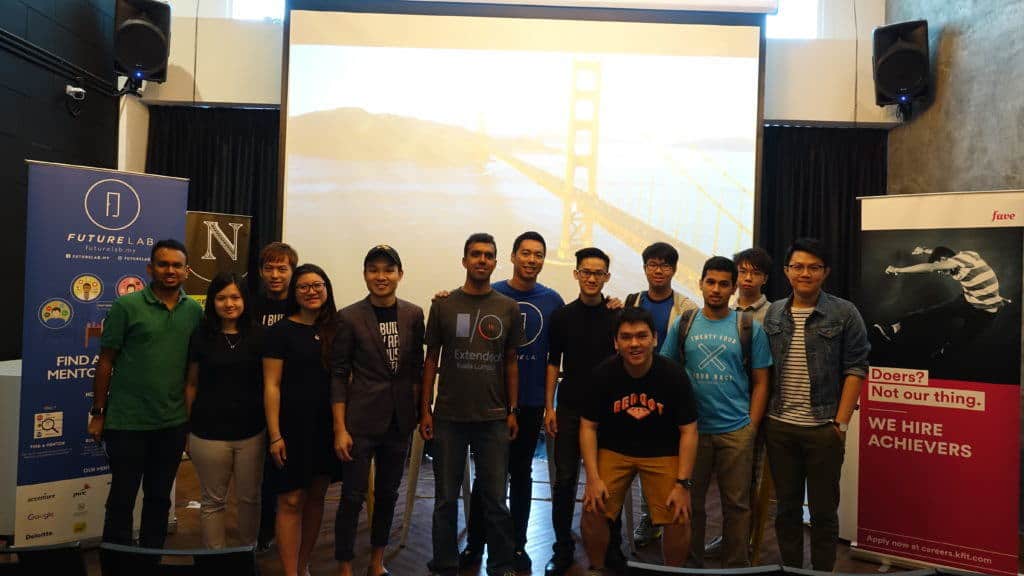 If you regret missing out on this epic event, then make sure you're following us on Facebook so you won't miss out on our next event!