One of the cool things about running a digital education school, is we get to see all the amazing feats our students accomplish once they bring their skills to the real world. Let's look at some real life application of digital skills examples:
‍Case Study #1: Zac – From Coder To Innovator
‍Zac graduated from the March 2016 intake of our Web Development Bootcamp.
After graduating, he went to Singapore to work as an auditor (why Zac… why??) for a huge auditing firm.
He and his team were tasked to sift through 3000 pages of paperwork to find some specific details. He found the work simply too manual and time-wasting, so with his coding skills he wrote a script which scanned through the digital files and presented the results to his boss… Saving the whole team 5-full days of work!
‍Because of his innovative effort, his work was presented to the Board of Directors, and as a result he was sent to work directly with the company's incubator/innovation arm to spur new innovations.
‍Case Study #2: The Power Of Digital Marketing
Vapeclub International is an e-commerce company which specializes in selling e-cigarettes. It was founded by one of our ex-alumni, Jeremy. As e-cigarette businesses are prohibited from advertising their products on Google and Facebook (2 of the largest digital advertising platforms in the world), they decided to resort to organic traffic strategies.
‍SEO or Search Engine Optimization is the art of helping your website "rank" on the first page of Google. Whenever a person searches for something on Google, your website appears on top, and hence, you get free visitors. Case in point, when you search "vape horny mango" on Google their website appears- not just on the first page of Google search engine, but the first result! Neil Patel, one of the world's foremost experts in SEO has estimated that 50% of search traffic will go to the top 5 results on the first page of Google.

By doing extensive keyword research on the most frequently searched terms (which matter to their business) and applying SEO strategies to help their product pages rank on Google, they were able to turn their business into an e-commerce powerhouse, generating 7 figures in annual revenue.
Case Study #3: FixSensei.my
‍FixSensei is a company started by one of our Web Development Bootcamp graduates, Leo. It's basically an "Uber for Iphone Repairs". If your iPhone is damaged, simply make a booking via their web app and you'll have a technician come to your selected location to fix your phone.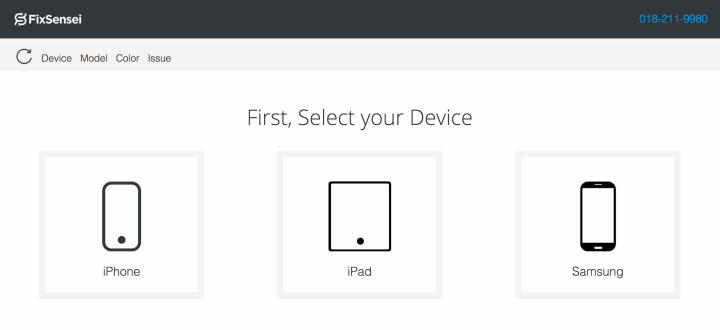 Learning how to code helped him create an app which streamlined his business operations. Before this he had to rely on inefficient online booking forms which he can't customize according to his needs. Now, every aspect from booking to notifying of technicians are automated with code. You can try the whole booking experience here to see what coding can do for your business.In short, digital skills can be applied to practically any aspect of your business, regardless if you're an entrepreneur, working in an organization or simply want to test a new business idea.We can't wait to see you at our upcoming webinar. Feel free to invite your friends to join as well.
If you missed the first part of our premium article series, read this article:>> Part 1: Why everyone should learn at least 1 digital skill.
We hope that this article has given you some great insights. Interested in picking up digital skills like coding or digital marketing, check out our courses here.