How to crush SEO in 2019!!
If you had asked me many years ago if SEO was the best traffic source, I would have easily brushed it off. Clearly, I was biased, coming from a paid advertising background and working with teams with million dollar ad budgets.
However, in the recent years of my career, I have had the unique opportunity of rubbing shoulders with masterminds of companies who have been killing it with SEO.
Curiosity got the better of me. And before I knew it, I became knees deep in the art and science of this acquisition channel. My goal was simple – To find out the recipe to success behind companies who get millions of organic visitors.
If you're thinking of giving SEO a shot in 2019, here are some insights which may help you succeed in conquering this lucrative traffic source.
**I want to preface by saying SEO is not a magic bullet which promises any company of any stage or business model easy traffic.
It's not for everyone, and under certain circumstances, it's better to focus on alternative platforms as a primary traffic source.
But how do you know if you are a good fit for SEO? Here are some points you should consider before putting resources into your 2019 SEO strategy.
Are People Searching For What You Are Offering?
Google, the No.1 search engine on the planet has a simple goal:
Find out what people are looking for
Give them the best result or answerWhich means, if no one is searching for what you are offering, it doesn't matter how well optimized your site is.
‍Keyword research can tell you if there's a demand for your products or services. You can use tools such as Google Keyword Planner or other software to find the most popular Google search terms in your niche.
Are There Enough People Searching For What You Are Offering?
If you want to scale your traffic in organic search, it helps to get a good estimate of the total number of searches for keywords you can dominate on the web.
Again, proper keyword research will tell you if there's a big enough slice of the pie for you to grow with SEO.
How soon do you expect the traffic?
SEO traffic takes times to grow. Unlike paid traffic, SEO entails putting in weeks of work behind the scenes only to see results later on. Heck, your colleagues might even question why you are on the payroll.
SEO folks know better. By doing the work every day, researching those keywords, pumping out blog articles and growing those backlinks… Eventually, you will reap the benefits of perpetual, free traffic once you start to rank for keywords. As your domain becomes more authoritative it Google's eyes, ranking for keywords becomes easier. This is how companies who start to gain traction with SEO continue to dominate the search engine.
However, if your business is running at a loss and has limited resources, don't expect SEO to be your savior if you need traffic quickly.
If things aren't looking too bright for your SEO plans, there is still a sliver of hope. Here are some reasons to revisit SEO at your next marketing meeting:
Keyword Discovery
There is a popular saying – you don't know what you don't know. When doing keyword research, it's common to miss out on search terms people use to find your products.Very likely, you're just looking at the wrong words. Try using synonyms or semantically related keywords (Example: "joggers" vs. "track pants") when researching demand on search engines.
Also, Google reports that they process trillions of searches every year, and 15% of these search terms have never been seen on Google before! Nice.
Keeping Up With The Trends
When the Bitcoin boom hit, there was a surge in searches for crypto-related words. Suddenly a whole new category of terms for SEO domination opened up. If your business is in a growing industry, you can be confident that the demand for your products and service on Google will go up in time.
Level Of Awareness
Instead of just closing sales, many successful companies have centered their SEO strategy around first nurturing their prospects.
‍Also known as inbound marketing, the goal is to create tons of valuable content to educate and help searchers solve problems. Once the prospects have moved up the awareness ladder and have been accustomed to the brand, you can then introduce your products and services to them.
To do this, you would focus on broader, generic terms within your niche as opposed to keywords with strong search or purchase intent.
It's not all about Google
SEO is often synonymous with Google SEO, it being the largest search engine in the world. However, there are many other platforms online with high traffic volume, which makes them great traffic alternatives.
For example, YouTube and the App Store each have their own audiences who are actively searching for content, products, and solutions. By having the right presence and SEO on these platforms, you can tap into these audiences and bring them to your website.
In Closing
SEO, when done right is still one of the most stable, reliable sources of traffic. You don't have to constantly worry about fluctuations in ad performance, Ad disapprovals and unannounced changes in ad algorithms. Search engines do release platform updates to curb bad practices, but as long as you follow the right fundamentals and rules, you won't have much to worry about. Use these pointers as a guide when crafting your SEO strategy for 2019.
This article is written by: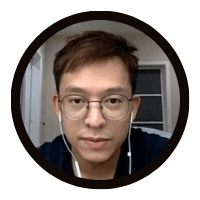 Ng Khai Yong, Head of Growth @ KeywordTool.io