What if I told you that your soulmate is just one friend introduction away?
The Idea For Starting A Business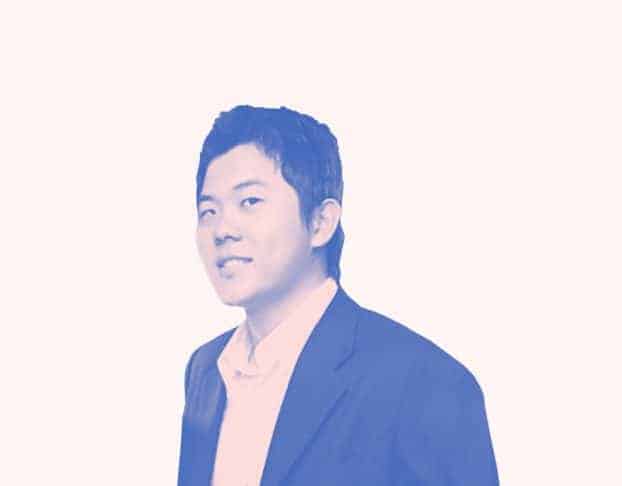 Love is a beautiful thing and let's be honest, everyone is always finding love. In fact, this industry alone is worth 2 billion dollars per year and is capitalized by Tinder. This also includes speed dating services and a string of dating apps that promotes short-sighted, superficial relationships. Let's be honest, how can swiping right or left based on looks get you a long-lasting relationship?
One founder wanted to change that, and this was enough of an idea for starting a business. What if he could map out a person's values and interest and introduce them to someone similar?
It turns out that 80% of lasting couples, ones with same values and interest, often meet through a mutual friend. It's not rocket science. Birds of the same feather simply to flock together!Tech could never substitute the human touch. So how could he leverage on tech to accelerate the introduction and discovery process? Would it be an idea worth starting a business for?
‍We Could Happen was the initial concept and it was overwhelmingly well-accepted. For the next step, his mentors advised him to focus on business and outsource the tech to experienced software engineers.The initial completion timeline was 3 months, but it became 2 years.
When he finally launched it, he had 500 sign ups in just 2 days! But the app crashed, and it wouldn't work beyond the sign in page.Time and money sunk into it had all gone to waste.
Identifying The Roadblocks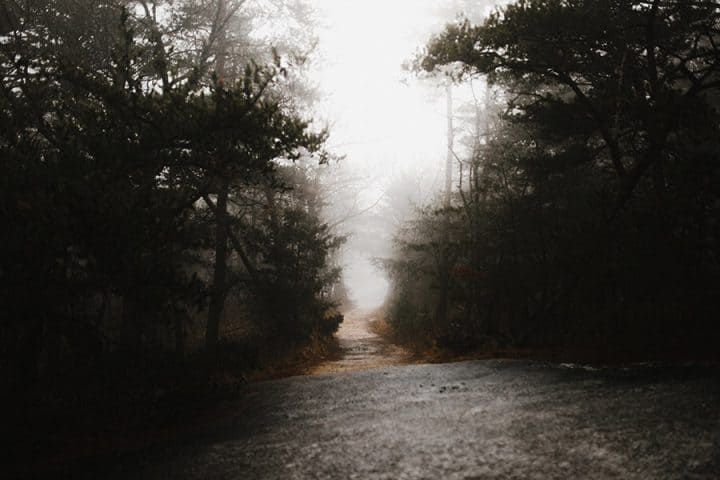 Many people would have stopped here, but not Johnson. In his own words:
"This was meant to be something I needed to solve."
He realized that the outsourced team couldn't understand his vision to deliver the ideal app he had in mind. Also, things weren't as simple as they seemed. In fact, to be able to truly connect with people via values and relationship proximity required complex data points. He needed elements like a graph database. Sadly, not many programmers in Southeast Asia were familiar with those.
The mentors' advice to outsource was solid, especially for those just starting a business, but it didn't fit his needs. If the tech required wasn't cutting edge, he could've just focused on the business aspect and outsource the tech. But the lack of tech knowledge meant that none of them foresaw the complexity required to build the idea.
That was when Johnson realized he was the only person who truly understood what she wanted. And the only way to go about it was to build it himself.He decided to join NEXT Academy to learn to code.
The Coding Journey To Turn His Idea Into Reality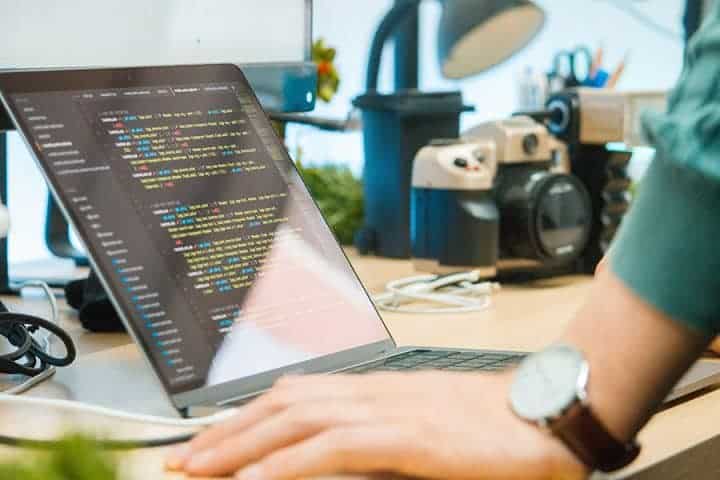 Johnson was from a legal and business background with no tech or programming background of any sort. Given the choice, he would've played the role of Steve Jobs, who was in charge of Apple's vision and business aspect, while having a co-founder like Steve Wozniak to build the computer itself.
The thing was, he had been stuck drawing wireframes and hi-fidelity app design mockups. He went around tech events looking for coders to turn his idea into reality but that was going nowhere.To build his idea (presently called Wowwwz), the first of its kind, he would have to find a genius like Steve Wozniak or he would have to learn how to code and build Wowwwz himself.
When Johnson joined NEXT Academy's Full-Stack Web Development bootcamp, he doubted his abilities. How could someone with barely any tech background learn to code and build apps in just a matter of weeks?
Still, he had no choice. The only way to go forward with Wowwwz was to code it himself.
During his time at NEXT Academy, he learned to code and explored different technologies that would help him achieve his vision. You can check out his bootcamp experience here.
Despite all this, Johnson realized that he had an affinity for coding, and he'd surpassed the engineers he had earlier outsourced to help him build his app.
The Creation Of Wowwwz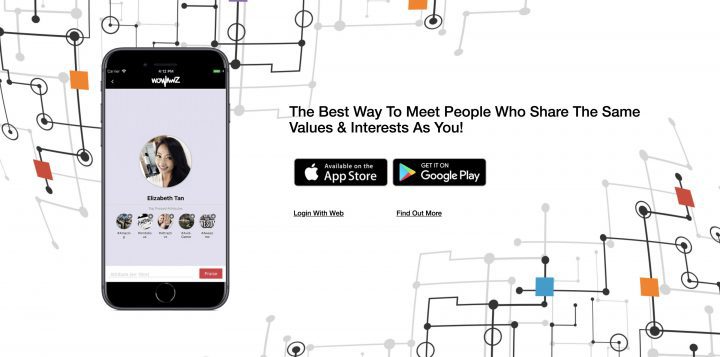 The technology that powers Wowwwz enables like-minded people to discover each other.Today, Wowwwz has some 4,000 users with 22,730 friendships among them. This includes a collective extended network of 2,681,700 people as well. User profiles have been viewed 16,700 times and 80,185 quality introductions have been made.  At the official Wowwwz launching, it held the 'Go Love' event early February 2018, and saw their first official couple getting together on Valentines Day.
Many of the introductions made during this speed-dating event are now in the process of knowing each other better. People from entirely different circles are also meeting each other on the app through commonalities.If there is one way to describe Wowwwz, it would be the mutual friend that recommends like-minded people to you so that you can have a blast without feeling the pressure of talking to a total stranger.
Here's one scenario:
Say you're single. You're a friend of Caryn. You love Korean food, spend time helping the homeless, and dream of going on a backpacking trip across Asia, as well as participating in a kick-boxing class this weekend.
Wowwwz's algorithm is able to suggest someone who has the same values, interests and even mutual friends to you (it will definitely help with your first conversation).
Wowwwz's mission is to find and build lasting romantic relationships by helping people meet their right life partners. It can even suggest relevant and meaningful things to do, which can help build bonds and strengthen relationships.
‍How is this possible?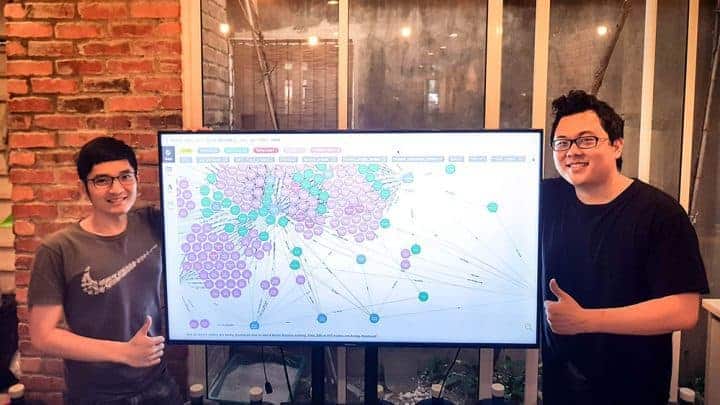 The core strength and asset of Wowwwz is centered around innovative tech. By gathering various data points about what you like, what you believe in, who your friends are, friendship proximity and what you feel like doing this weekend, Wowwwz is able to accelerate the process of natural discovery by being the mutual friend that's able to introduce everyone to each other.
The idea was revolutionary. Many companies jumped onboard to participate in Wowwwz's campaigns. These are campaigns to draw people together to create meaningful relationships. While individuals discovered like-minded potential partners, they were also able to build memories with the brands involved in the campaigns.
If you would like to know more about Wowwwz and participate, read on!
Perspective Of A Founder Who Can Code (Now)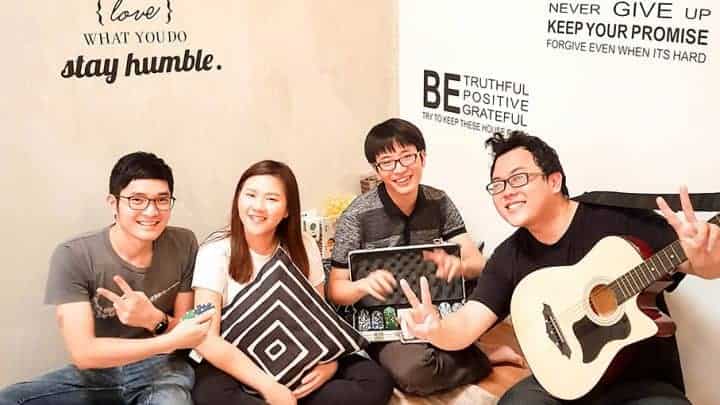 Wowwwz is Johnson's third startup. But this was his first ever startup which required significant innovation that has never been done before. ‍
His advice?
‍Unless you can find a superstar coder who shares your same vision, you would need to do it yourself.
Even for identifying talent, having the coding knowledge had taught him to tell the good software engineers from the bad ones.
Today, Johnson has a CTO who's willing to quit his high-paying job to join Johnson's startup for one sole reason: because Johnson knew how to code.
If you're wondering why, the biggest fear a tech person has starting a business with someone who has no understanding of technology. That's because in software engineering, you can never stop things from breaking.
Once, users couldn't log into Wowwwz because Facebook unexpectedly changed the way they returned user data. It wasn't within anyone's control. A technical co-founder would appreciate it when their co-founder understands that things like this aren't anybody's fault, and would work together to find a solution for it. Even if your startup does not require substantial innovation, such as e-commerce, listing, or booking, knowing how to code would also save you a lot of money (6 to 7 figures) to get your Minimal Viable Product (MVP) out, as well as iterating on new features or user experiences. In hindsight, Johnson wished he had learned to code earlier. It could have saved him time and money which he had thrown away in his journey of starting a business.
He said, "So long as a business is tech-related, learn to code regardless of whether or not you'd be good at it. It saves you money, allows you to identify the right talent, and makes you much more attractive to technical co-founders or talent. While one can argue that not all entrepreneurs need to have technical knowledge, you will need to find a good technical co-founder to make your app happen. If not, make sure you have the money and resources to hire a team or a firm to build it for you."
‍
An Open Letter From A Fellow Entrepreneur To Anyone Thinking Of Starting A Business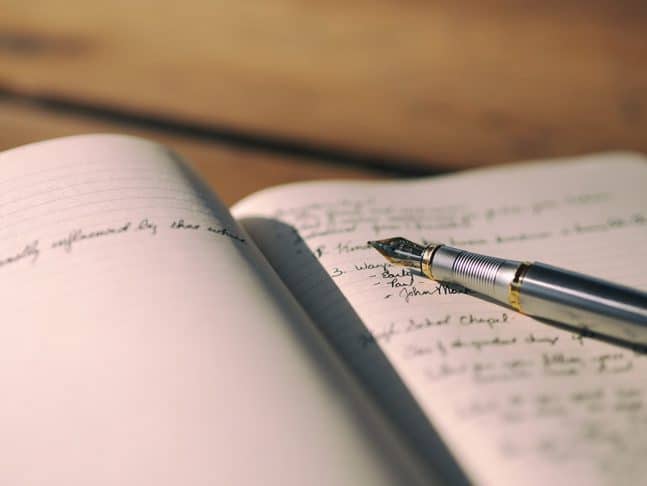 Don't found a startup for the wrong reasons.
Make sure you know why you're starting a business, what you're really getting into, and whether that's really what you want to do.
It's not easy. The journey is extremely tough, and oftentimes lonely. You'll have to sacrifice a lot, especially during the first few years of the business. It can take anywhere from 3-15 years to build a successful business from scratch. If you are just in it for the money, there are plenty of easier and less risky options available.
If your business is tech-related, learn to code. Not everyone is lucky like Steve Jobs who had Steve Wozniak as his co-founder. I spent 7 years and finally found my CTO only after I learned to code.
Even if you are not the main developer for your idea, you still need these skills to hire good talent and manage projects. Don't make the same mistake as I did and waste 2 years (and money) due to other people's fake promises.
When you are starting out, you will need to iterate and innovate continuously. Having the tech skills will save you money as you build and iterate your MVP to get product market fit. It takes time. Even today, we are constantly iterating Wowwwz.
Get on this journey with the right reasons and continue to push on.
–Johnson Khoo, founder of Wowwwz