As President Obama said, we currently live in a time of extraordinary change.
Technology and automation are taking over everything – You need something done? There's an app for that.It's overwhelming, but the way to deal with all this isn't by burying our head in the sand.Instead, as Obama also said, the way to make sure that everyone has a fair shot at success is through education.
And that is our mission here at NEXT Academy: To empower passionate individuals with the skills and knowledge to build tech startups.‍
We're not just teaching people how to code.We're equipping people with the analytical and technical skills necessary to thrive in today's innovation economy.
With a 94% success rate, many of our graduates have moved on to bigger and better things, such as new jobs as software developers or starting their own tech startups with everything they've learned.
And many of them come from non-coding backgrounds.Let's face it – most of these people didn't need to take up coding. Most of them were doing well and were happy with the work they were doing.So why did they make the decision to drop everything for 9 weeks to learn new technical skills?
Here are their stories:
#1 – To learn something new
Many of our students are interested in coding, and so they make the decision to invest in something they want to learn.It's kind of like how people might decide to sign up for a cooking course, or take knitting lessons to pursue a new hobby.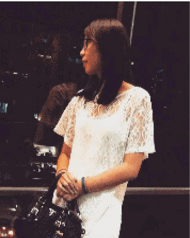 From journalist/bank manager to entrepreneur
Jeannette Goon used to be a journalist at one of the biggest media companies, and also a manager at a regional bank. She decided to learn coding out of curiosity and found that she loved it! Now, she has the skillset of a full stack web developer. More than just attaining new knowledge, Jeannette also gained fresh insights into her capabilities, made new friends and discovered new ambitions. Today, she puts all her expertise into VapeClubMy, a startup which she cofounded with her fellow graduate Jeremy Ong. The company's market has extended beyond Malaysia and currently has customers from vaping communities all over the world.
#2 – To become an entrepreneur
Many of the people who attend our bootcamps want to learn technical skills so they can build their own tech startup. More than just learning to code, they know that by attending coding bootcamps, they'll be able to meet and network with others who have experience or who share the same interests.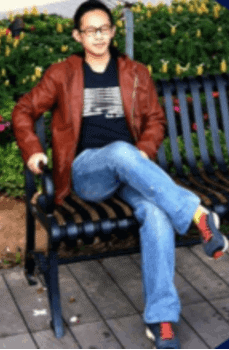 Fron O&G to Entrepreneur
Jalen was previously an Oil and Gas (O&G) engineer with one of the biggest O&G companies in Malaysia. He joined our coding bootcamp with zero coding background.
Through the bootcamp, he not only gained coding skills, but also got many opportunities to meet with like-minded people who gave him entrepreneurial knowledge and advice.
Today, he and some of his fellow bootcampers run a development house (where they build apps for people), and he's also involved with several startups.
#3 – To add to their skillset
Some people already have years' of working experience under their belts. However, as times change and the job market becomes more competitive, some make the decision to move along with the times and add a new skill to their current resume (whether or not they move on to a new job or return to their previous position).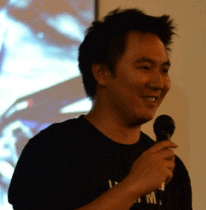 From Project Management to Entrepreneur
Fung Wei Tan Tai was a project manager who decided that he wanted to upskill himself.
He decided to join our coding bootcamp, and after graduating, he cofounded the company GoGet, an on-demand delivery and errands platform. The company has since grown tremendously and has gained multiple investors, including 500 Startups, one of the top VC firms in South East Asia.
Fung's next ambition is to continue bringing his company to the next level.
#4 – To collaborate better
While not all of our students came from technical backgrounds, many had to collaborate with software developers and designers on projects.
However, because they had difficulty communicating with their team members, they decided to learn more about coding and web development so they could improve the way they worked with their colleagues.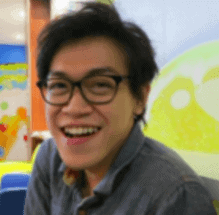 Product Manager
Chester John was previously a product manager in a startup company. Because he didn't know anything about coding, it was difficult for him to communicate with and lead his team. He joined our coding bootcamp for this reason, and found it helped a lot once he understood more about technical skills.
This didn't just improve his relationship with his software engineers, but now he's also able to help develop apps on his own as well, which helps increase efficiency and productivity. Now he works as a product manager at WOBB. Since he's able to code, he double hats as a developer, too.
#5 – To find work as a software developer
A lot of people want to learn to code because they want to eventually find work as a software developer in the future.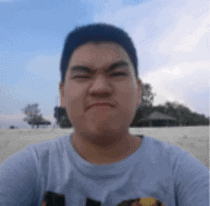 Software Developer
Andy Choong was 19 when he joined our bootcamp during a break, a student for the American Degree Program at Sunway College.
Upon graduating, he was asked to join GoGet as a software engineer… and this was before he'd even gotten his degree! He immediately decided that university could wait for a while, and went to start his dream job as a developer.
Andy hopes to study Computer Science at one of the top CS universities in the future.
#6 – To fill in education gaps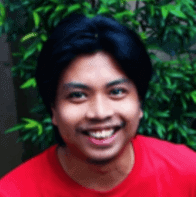 Computer Science Graduate to Software Developer
Then there are people like Ahmad Syahir here.
‍He already had a Computer Science degree. He joined our bootcamp, and learned everything he wanted to learn in 9 weeks, as opposed to what he learned pursuing his degree for the past 3 years. After the bootcamp, he became of the earliest software developers for the startup company WOBB, and is a major contributor in the tech department there even today.
These are really just a handful of our favorite success stories. We've personally seen time and time again how learning digital skills has changed people's lives for the better. If you feel that digital skills are something you would like to learn…
If you'd like to add your story to the ranks of our graduates…Then you'll want to join our upcoming webinar and find out more about what we do and how we help others.
Our Head of Growth, Ng Khai Yong, will be one of the speakers for the webinar.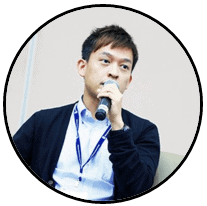 Pharmasist to Head of Growth
Before joining NEXT Academy, he worked as a pharmacist, then taught himself digital marketing and went on to work with MindValley (a multi-million dollar education company) as the Head of Facebook Advertising Operations.
At the peak of his career, he managed to get MindValley's advertising campaigns featured as a case study on Facebook for Business.
He then joined NEXT Academy as the head of growth and making sure our intakes are fully sold out.