Ever heard about SEO? If you're a digital marketer, chances are you've heard the term a few times.Basically SEO, or search engine optimization, is "the process of affecting the visibility of a website or a web page in a search engine's unpaid results". (Thank you, Wikipedia.)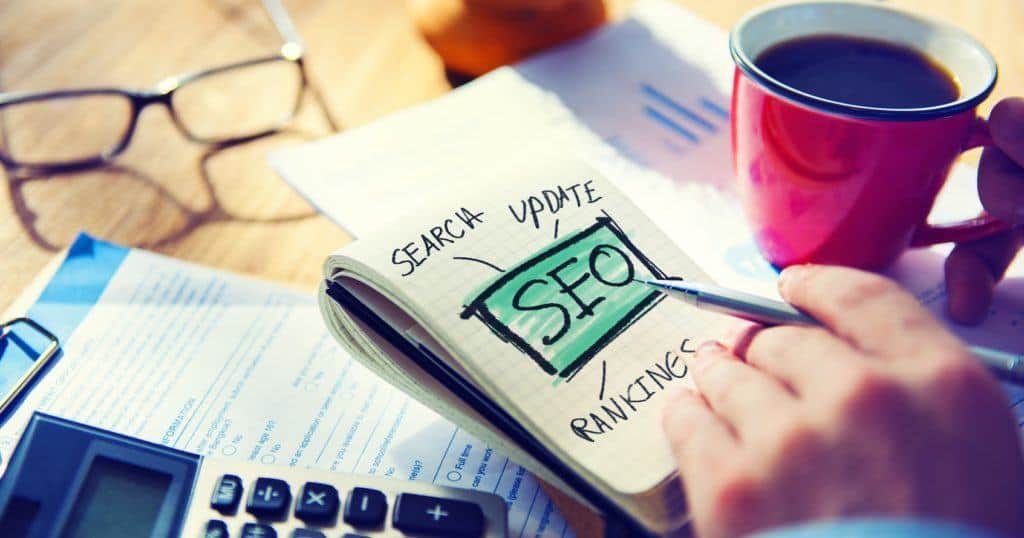 To put that in plain English, SEO is a process which helps rank your website in search engines. The goal of SEO is to have your site appear in the first page of Google's search results when someone searches for keywords related to your niche/product.
Of course, this isn't easy. The algorithm which Google uses to determine which sites to display on the first page of search results keeps changing.
However, it's usually worth the effort, because when people do a search online, most do not look beyond the first page of results for the answers they need.There are two main types of SEO that you need to keep in mind:
On-page SEO
On-page SEO refers to the content and HTML source code of a page.When Google looks at your site, it takes into account things like:
Site speed
Title and meta tags
Usage of keywords in your content
Whether your site design is optimized for mobile as well as desktop
These and several other factors will influence whether or not your site will be ranked higher in the search results or lower.
Off-page SEO
The main thing that Google looks at when it comes to off-page SEO is the number of quality backlinks a site has. Backlinks are basically links from other websites which point back to your site.The more quality backlinks a site has, the higher it ranks on the search engine result pages.
‍Here's a simple example of the power of backlinks: Try typing the words "download now" into Google.
‍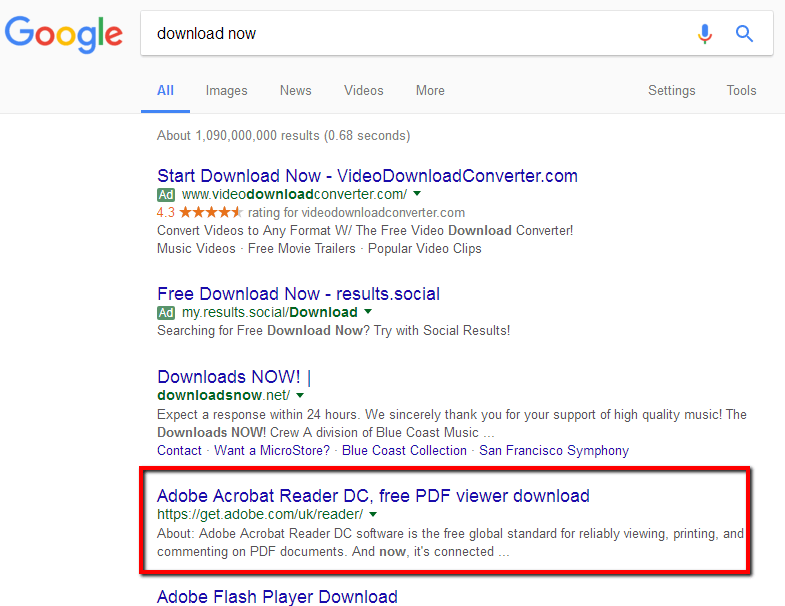 ‍
Looking at the results, it's expected that the site "Downloads NOW!" would be first on the list (disregarding the ads). That's pretty much an exact keyword match to the site title, meta description and it's used in some of the on-page content.But look at the second result, which is from the Adobe website.
If you click through to the page, the keywords are only used in like 2-3 places on the page. It's not in the URL, meta description, or anywhere else.But the reason why the site ranks so high in search results? Because millions of other sites online link back to this very page, telling people to download the Adobe Acrobat Reader from Adobe's website.In other words: The page has a lot of backlinks, therefore it is ranked very highly in the search results.
‍So, as a digital marketer, one thing we want to do is focus on getting quality backlinks for our site. The easy way to manage this process is by using a reliable SEO backlink tool which can help us not just to track our backlinks and SEO rankings, but also help us track what our close competitors are doing.
Recently, one such useful tool that we've discovered is simply known as Ahrefs. We've been testing it out for about a week, and so far we've found it to be very useful.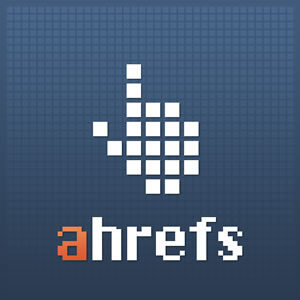 The tool provides these main features:
Alerts
Site Explorer
Content Explorer
Keywords Explorer
Alerts

This feature allows you to track any time someone mentions your domain/URL, search query or related keywords online.It's a handy tool for tracking brand mentions or backlinks.You can set the URL/keywords you want to track, and Ahrefs will send you daily, weekly or monthly updates (depending on the frequency you set).
Site Explorer
The site explorer feature allows you to track the backlink profile of any site… including your competitors'.It's pretty good for looking at how your competitors are doing backlinks and ranking-wise, and you can even take a look at the top organic/paid keywords they're using. You can also see the amount of traffic their site is getting, and monitor which of their webpages are the best-performing ones.
Content Explorer
If you're running a content marketing campaign, this feature will blow you away. It helps you find the most shared content for any topic – allowing you to plan out your content marketing campaigns to include whatever is most-talked about at the moment.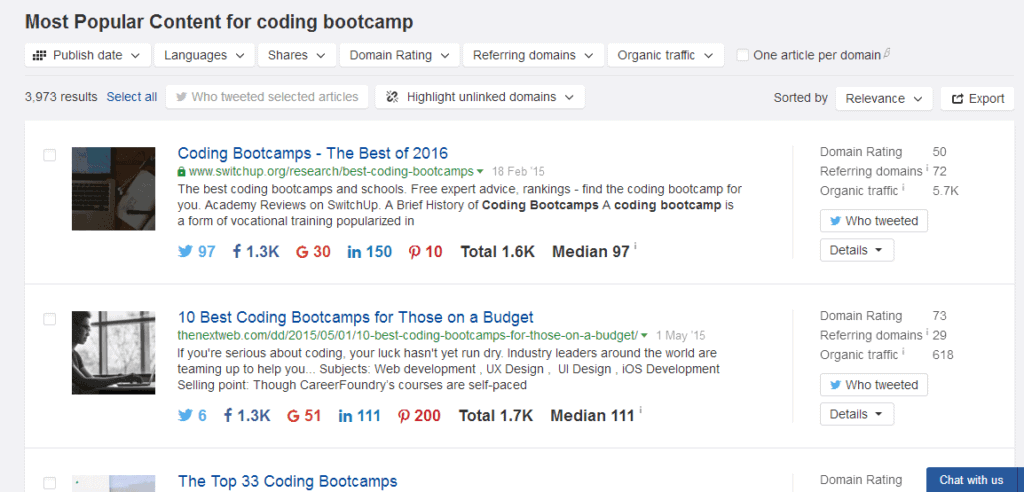 Just type in a keyword for your niche and search, and it'll produce a list of articles and videos for you to look through. You can even sort the results by things like "Publish Date", "Languages", "Shares" and so on.
Keywords Explorer
This feature allows you to do keyword research. You can create a list of keywords and get keyword ideas as well. You can also get keyword metrics for your keywords, like search volume, CPC and so on.
Tools
Last but not least, Ahrefs provides some useful tools for SEO, like a Domain Comparison tool, an SEO Toolbar (for Chrome/Firefox) and Ahrefs Apps. The apps provided are all for SEO purposes, which will definitely help you out if you're a marketer.
Summary
Pros: Ahrefs has a ton of features and tools available which are useful for SEO in general. If you have the experience and expertise to put these features to good use, you'll be very glad that everything is packaged in Ahrefs.
‍Cons: If you're not an experienced marketer, it could take some time to play around with the features and figure out how they can help in your marketing and SEO campaigns.Also, the packages are a little pricey compared to other tools available online. The good thing is you have all the useful features of commonly used SEO tools in one place!
If you're interested in investing in the tool, you can hop on over to the main website to give it a try.If you'd like to learn more about SEO and digital marketing strategies, check out our Digital Marketing Bootcamp.