Happy new year, everyone! We're in 2017!
The beginning of the year is always a promising time, with everyone making new goals and plans for a better year ahead. As marketers, have you prepared your marketing strategy for the year?You may have noticed that we wrote this blog post on the marketing trends that we expect will blow up in 2017.
We covered a lot of things, but one thing we didn't really mention was virtual reality (VR), and the potential benefits of incorporating this technology into your content marketing efforts.Virtual reality has been around for quite some time, though initially it was mostly limited to gaming. But in recent years, brands and marketers have started realizing the potential of VR, and have started using it as a marketing tool in various campaigns.Like McDonald's, for example.
This was in Sweden, where McDonald's released their own version of the Google Cardboard, turning the Happy Meal Box into a McDonald's Cardboard VR Headset.
Customers who purchased the Happy Meal and turned the box into a headset got to play a game on their phones called Slope Stars, which promoted a Swedish recreational holiday that centers on skiing.
Not only did this campaign provide customers with a little extra happy in their Happy Meal, but it also provided McDonald's the ability to reach more customers and promote their franchise.Here's another example of an awesome VR campaign from Merrell.
With the help of the agency Hill Holiday and Framestore VR Studio, Merrell created a VR experience called Trailscape to promote the launch of a new hiking boot.It allowed participants to move around a stage set with tactile elements such as rope bridges, shaky wooden planks and rock walls.
This campaign was the first to provide such an immersive, commercial "walk around" VR experience, as opposed to most others where people normally sit down or stand in a booth. It also did an excellent job in integrating the brand with a powerful user experience (judging on the positive feedback) which was also relevant to the product.
Virtual reality marketing campaigns are still pretty rare in this part of the world, but more companies and brands are starting to jump on the bandwagon as they imagine the possibilities. Virtual reality can really help marketers solve common issues with engagement and awareness in the following ways:
Immersion: A VR experience can encompass a person's five senses, allowing themselves to fully immerse themselves in the experience. This also means that they will be fully focused on the content of the VR experience, and are more likely to be paying attention to the marketing message.
Impact: A VR experience can leave a strong emotional impact on the audience who went through it. Often, the experience is enough to lead to real behavioural change. Also, because the experience affects a person so strongly, it's more deeply rooted in their memory, and thus leaves a more lasting impression.
Innovation: VR marketing campaigns are still relatively new. Companies that join the early adopter bandwagon will definitely benefit from the positive media exposure that they'll likely receive.
So the question here is: How can you and your company add virtual reality to your marketing strategy?
Well, before you go ahead and decide to incorporate VR, you may want to ask yourselves a few questions first:
Is your customer base receptive to new technology? (Take things like age range, income, location and tech-savviness into account)
Is VR technology readily available to you, and is your company ready to invest a large budget into a VR campaign?
Is your tech team able to handle a VR campaign? Or will you have to hire outsiders to help?
Once you've asked and answered these questions and made up your mind that you want to get into VR, here's what you can do:
1. Make 360 videos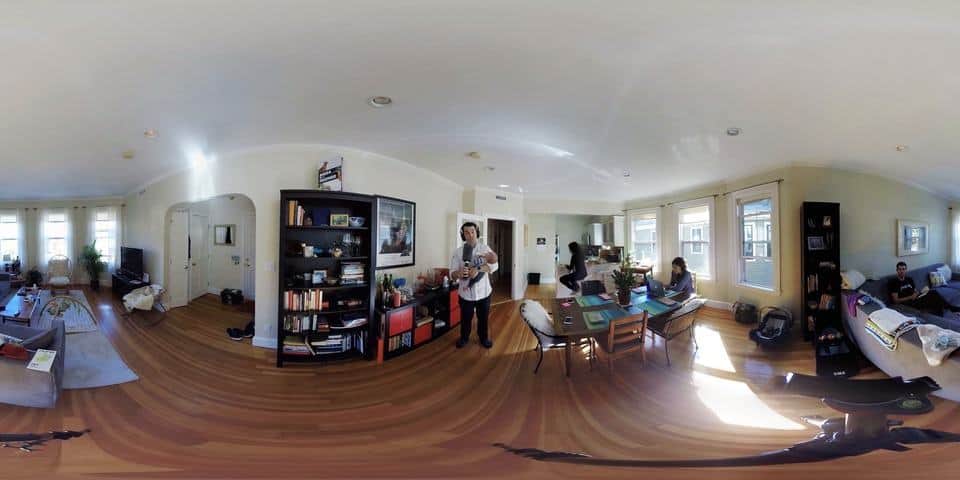 360 videos are gaining in popularity. Because they're still quite new, they gain more attention than regular videos (some 360 videos have received up to 15 million views).
You'll need a special camera to shoot a 360 video (though a regular can also be used, it'll require a lot more work). Once you're done recording, you'll then need to edit the footage using special video editing software, like FinalCut. After that, you'll be able to upload the video normally to a video hosting platform like YouTube or Facebook.
Just make sure that your audience is ready and receptive to VR beforehand, otherwise you may find yourself receiving some negative feedback from unhappy fans.
2. Create a VR app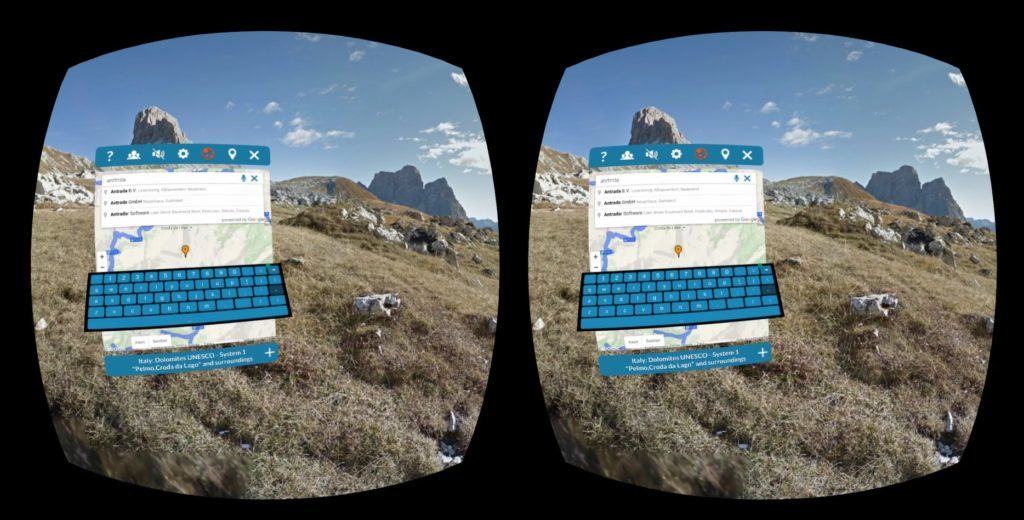 McDonald's did it with their skiing game, Slope Stars.Google has also created Google Street View, for Google Cardboard.Get your brand and jump on the bandwagon early by creating a virtual reality app for your company or product.
At this point, it's probably easier for you to hire a company to create the app for you once you know what you want. But keep in mind it'll probably cost you a bomb.
You could also learn how to create VR apps yourself, but if you're new to coding and want to get more practice or learn the fundamentals of coding, our coding bootcamps are a great place to start! Check out our web development bootcamp here.
3. Re-purpose your product packing into VR tech
This is like what McDonald's did, in the story I mentioned earlier.Besides McDonald's, Budweiser and Coca-Cola have also successfully implemented strategies to market their products in packaging that converts into VR cardboard glasses.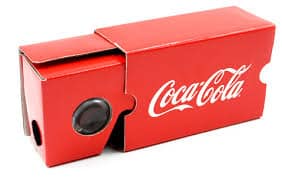 Budweiser actually took a different approach, offering VR headsets that converted into the package.Either way, get creative! If the tech isn't readily available for your audience, you need to find a way to provide them with what they need.Consider looking up a company that can help you make custom packaging for your product or brand to help with this.
4. Create a VR experience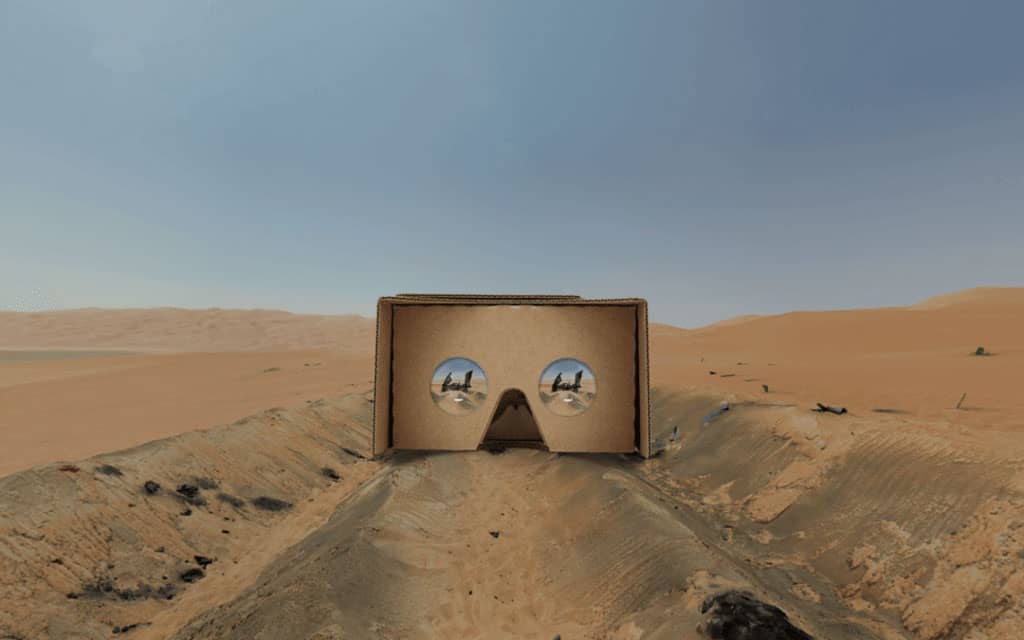 You'd be surprised, but VR experiences aren't as difficult to create as one might think.The only important thing is to make sure that the experience allows you to show off the benefits of your product while helping raise awareness and provide good media coverage for your brand/company.
‍For example: Volvo introduced a virtual reality test drive for their XC90 SUV, allowing users to feel what it would be like to take the car for a drive down a breathtaking country backroad.
This worked especially well, because potential customers who weren't convinced that the Volvo's perceived luxury and performance was worth the high cost. By letting them have the experience of "driving" the car,customers were able to overcome the preliminary objection.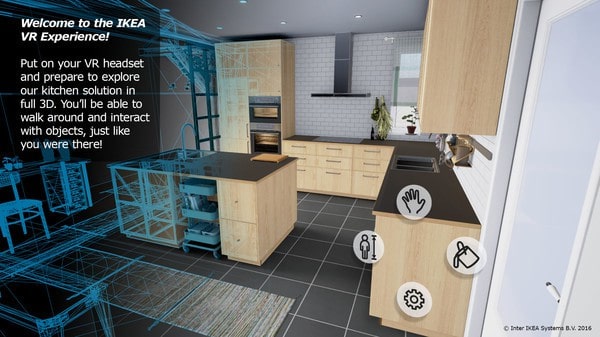 Then there's IKEA, who released a VR experience on Steam that allowed users to design a virtual kitchen, as well as walk around and explore the space (even letting you open drawers and cupboards and throw meatballs around).
This was a hit with their customers (though admittedly the main attraction seemed to be the meatballs, with many of them requesting the addition of "more meatballs" in the simulation).
The point is, both of these VR campaigns allowed users to experience personally the best points of the products and led to an increase in sales/profits for both companies.
So, those are four things you could try with virtual reality to amplify your marketing campaigns.
I'm sure with time and creativity, you can come up with more unique ideas and strategies – who knows, we might be hearing about your VR marketing campaign next on the news!Andrew Abedian, a level designer at Survios, says,
"2017 will be the year where VR becomes normalized, where the sudden influx of consumers will meet a virtual tidal wave of content developed by both small and large studios alike, facilitated by the big guns behind the Vive, PlayStation VR, Oculus Rift and more. The fundamental idea of virtual reality will cease to exist as a purely sci-fi concept, and instead transform into an industry of real, desirable products used as platforms of the imagination."
Brands and big name companies are already heavily invested on creating VR content, a trend which is expected to rise in the coming year as VR becomes more accessible and more popular.If I were you, I'd get ready to join the VR wave before it crests, and use it in your marketing campaigns to really up your game. If you want to stay at the forefront of digital marketing trends, check out our Digital Marketing Bootcamp at NEXT Academy.