What's special about our Digital Marketing Quantum Degree®is that it attracts people from all walks of life. Today we sat down with our of our graduates, Hilman Danial to learn more about his experience after undergoing the 12-week program with us.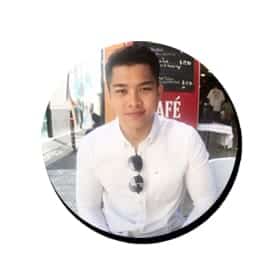 Tell us a little bit about who you are
‍I'm 23 years old, and hold an International Business and Marketing degree. I'm fairly new to the working world, but have amassed working experience in sales and customer service.
‍What was it about digital marketing that drew you in?
‍My first exposure to digital marketing was during a course in university. I was intrigued, but realized that there wasn't enough information on the subject, so I researched it on my own. Seeing how digitalized our lives were, I couldn't help feeling that digital marketing was essential for businesses too.
‍Did you have any idea what you were getting into?
‍Before enrolling, I knew that I would be learning it in-depth, but I just did not know how deep exactly, since my knowledge on digital marketing was almost zero. I was actually surprised how complex and in-depth digital marketing was. My view on the subject has changed totally. It has solved many curiosities and mysteries I've had before this. Every topic that was covered in the 12 weeks were unique and was covered very comprehensively.
‍Tell us more about your learning experience
‍During the 12 weeks, there was no doubt that I was getting the most substantial knowledge and best practices of digital marketing. We had new things to learn and apply every week. I think what stood out besides the syllabus itself was the structure of the course. It was very logical in a sense that on a weekly basis, you learn and apply at your own pace and convenience.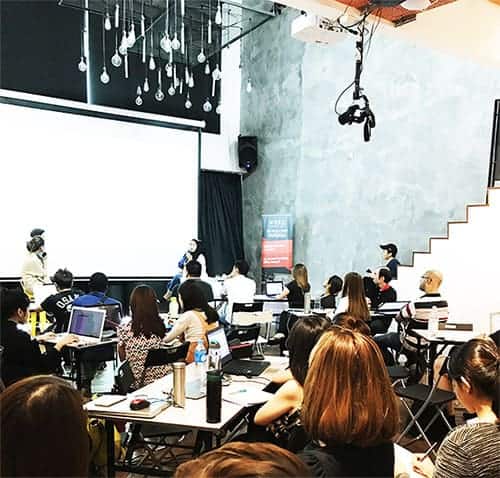 'Group Office Hours' happens weekly on Saturdays for the Blended Immersive Format
In addition to that, we are able to exchange our concerns and questions online with the mentors. Also, if the questions were more complex, we are able to discuss it with the mentors on one day of the week. To me, that was key to a smooth and enjoyable learning experience.
‍What was the most challenging part of the program for you?
‍Since the course covers all aspects of digital marketing comprehensively, remembering everything can be a challenge, especially in the technical aspects. However, that can be solved easily with practice, and the course does provide us with sufficient exercises throughout each topic.
‍Which part of the course stood out most for you?
‍One important skills that I took away from this course is the skill to effectively carry out trial and error practices. I'm not sure if that is an actual skill, but I think that is very important because not all ideas always work on the first try. Being able to know what to tweak, and to have the persistence to do so determines the idea's eventual success. In this case, we are all constantly doing that throughout the 12 weeks to be able to find that perfect tune because there is no right or wrong ultimately.
‍Coming from a marketing education background, what differences have you noticed between traditional and digital marketing?
‍I think one of the major differences that I have noticed from digital marketing when to compare to traditional marketing is that you are able to actually measure the success of your campaigns based on the tracking metrics that exist in the digital world. Things such as clicks, traffic sources, and conversion rates can be tracked, thus allowing changes to be made to a campaign if it is not working.
‍What's NEXT for you?
‍I have several plans to apply what I have learned and gained. One of it is to help grow several mobile game apps. This is one of the projects that I am working closely with a friend. I think the course has given me the idea on how to go about it. Besides that, other things I am looking at is helping my brother grow his business. Apart from that, I have a strong sense desire to pursue working in either an agency or as an in-house digital marketer.
*Thanks Danial! We hope you enjoyed the course and will continue to use your new found Digital Marketing skills to grow great businesses!
‍If you'd like to know more about the course and enroll for yourself, visit: Digital Marketing Quantum Degree®