We get very excited whenever we see businesses utilize digital marketing tools in innovative ways to grow. (We are a tech and digital school, after all).
For example, in recent months, we've noticed many businesses use Google Forms together with Facebook Advertisements to acquire new leads. While this may seem like a quick and easy way to achieve your objective (of getting lots of leads), this may not be the most optimal use of digital marketing tools.
But first, what is Google Forms?
Google Forms is a free service provided by Google which lets you create simple forms to collect information for a variety of purposes: Such as lead contact details, surveys, and feedback.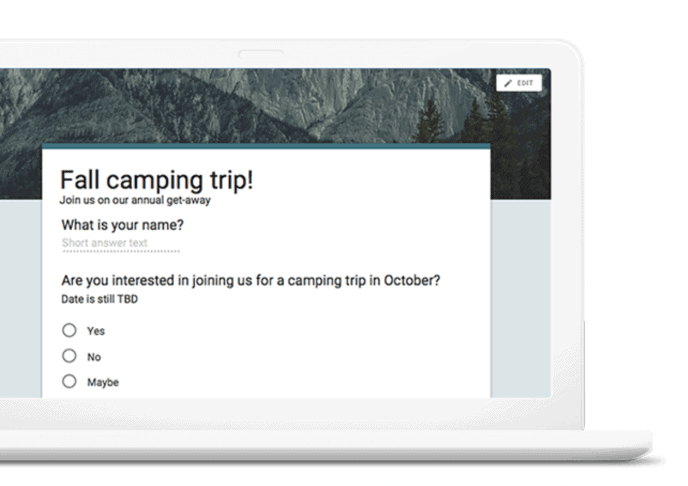 One of the most common use cases we've seen is by real estate developers who use it to collect leads as a show of interest for an upcoming property development.
The Problem
Here's the problem with using Google Forms straight up as your lead generation mechanism. If you wish to track the effectiveness of your individual advertising campaigns, you need to be able to track, down to the number – Number of leads acquired and the cost of acquiring these leads, per campaign.
‍Google Forms doesn't let you implement tracking codes that should 'fire' after each lead is captured. Plus, after capturing a lead submission they are taken to a dull "Thank You" message, which is a wasted opportunity for you to present them more information of value (also known as, the "Thank You Page").
The only way you can track cost per lead is by looking at the overall picture (i.e. I spent $100 in a week and got 10 leads, therefore my cost per lead acquisition is $10). But this way you won't be able to see which campaigns are getting you the best results as all the results are lumped together.
Also, if you plan to get the lowest cost per lead possible on your campaigns, there's something you need to know about the Facebook Conversion Pixel (more on that below).
Our Solution
Here's how we would do it instead:
‍OPTION 1: Use A Landing Page Builder
‍A "landing page" is essentially a one-page website which sole purpose is to drive your marketing objective by leading your website visitors to take a specific action on your site. (Typically, the objective used is lead generation). There are numerous benefits of using Landing Pages over Google Forms.
You can customize the look and feel of your lead capture mechanism
You can put tracking codes and remarketing codes on your page.
You can now track the effectiveness of each advertising campaign
You can implement a "Thank You / One-Time-Offer" page which gives your new prospect more information or a special offer.
What Are Tracking Codes?
‍Your tracking code is specific to the platform you are using. For example, if you run Facebook Ads and want to track the performance of your campaigns, you have to use a Facebook tracking code (aka 'Facebook Tracking Pixel'). Putting the Facebook Tracking Pixel on your website lets you set up what is called a
‍Facebook Conversion Pixel.
‍In simple terms, whenever someone signs up on your lead capture form, the Facebook Conversion Pixel will "fire" to signify that a lead conversion event has occurred. The Facebook Ad campaign which led to the conversion happening will then have a conversion (lead) attributed to it. (Read this guide on how to set up your conversion pixel)As mentioned, there is something special about the Facebook Conversion Pixel which will help you get cheaper leads compared to if you choose to send people to your website. When you launch an ad campaign on Facebook, you have to first specify a Campaign objective. Facebook will then work to help you achieve your campaign objective at the lowest cost possible.
If you use Google Forms, you only can select Website Traffic as your campaign objective. However, when you implement the Facebook Conversion Pixel, you can now choose "Website Conversions" as your objective and Facebook will then now work to get you leads as cheap as possible.
‍What sorcery is this?
‍Basically, the Facebook Conversion Pixel learns from past campaign data to determine what audiences are more likely to turn into a lead. It will then use this data to get you more leads at a cheaper price. Now that we've established that we should always go for Website Conversions as a Facebook Ad Campaign Objective, let's look at how to build a landing page.
Here's what a simple landing page looks like: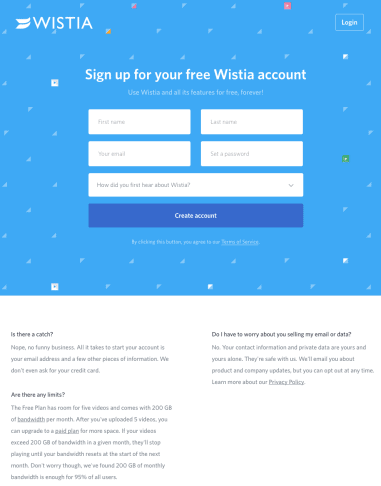 Looks fantastic, don't you think? (Click here for more Landing Page examples)You can start building a free landing page quickly with some of these free landing page building services:
We recommend Weebly as it offers the highest level of customization for free.
If you're driving traffic to get leads from solely Facebook Ads, we also recommend this second option…
‍OPTION 2: Facebook Lead Ads
‍We love Facebook Lead Ads. At NEXT Academy, we've successfully used it to launch our Digital Marketing courses, especially in the early stages when resources were scarce and we wanted to quickly push the new course to the market. It worked so well for us that we even got featured on Facebook as a Case Study. Here's a quick overview of what is the Facebook Lead Ad.
Facebook Lead Ads lets advertisers collect information from prospects directly from their Facebook /Instagram Ads. Instead of sending traffic to a landing page where people manually fill out a form and press submit, they click on the ad and their information (name & email) is pre-populated, and they hit submit. Additional question fields may be added as well.
You can think of it as the Facebook version of Google Forms. The key difference here is because the lead ad is an inherent product of Facebook, you are able to track, down to the ad level, which specific campaigns are driving the best results for you. You don't need to implement a tracking code on the "Thank-You" page of the Lead ad as it is done automatically for you. Here's how it might look on your Facebook Ads Manager Dashboard:

As you can see, you can quickly and easily determine which are the campaigns giving you the best results and scale up or scale down your ad campaigns appropriately. After a prospect fills in the form, he has a choice to visit your website, where you can furnish extra information if needed.
Note: For Campaign objective, if you wish to use Lead Ads you have to select "Lead Generation" as the objective.
In Summary
Tracking is important if you want to maximize your return on investment. As management guru Peter Drucker once said: What gets measured, gets managed. The next time you consider running Facebook Ad Campaigns to collect leads, it's highly recommended to use one of these options so that you know what ad campaigns are working and aren't. Want to know more about Digital Marketing? Check out our Digital Marketing Quantum Degree®.