So last night, we finished our Mini-Pitch Episode 6: Hacking Hobby event! Our September 2016 graduates from our Web Development Bootcamp pitched their apps in front of a full house of people, showcasing the results of their hard work from the past 9 weeks.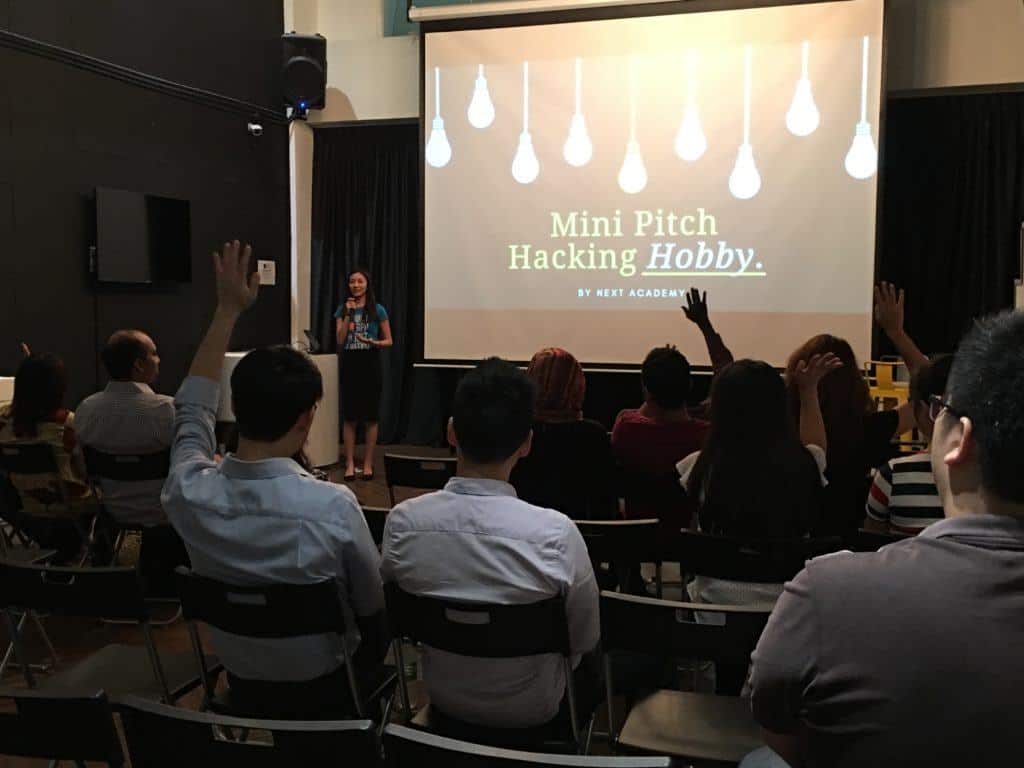 It was truly impressive seeing everything they came up with. The three groups of students had started the bootcamp in September with absolutely zero coding knowledge, and were only given one week to come up with their apps. Despite all the challenges, sleepless nights, and short time given, the students rallied and managed to come up with 3 working apps.To help support them, NEXT Academy organised this mini-pitch event to help showcase the students' work. Here are the teams and their awesome apps:
Team 1 – JasBots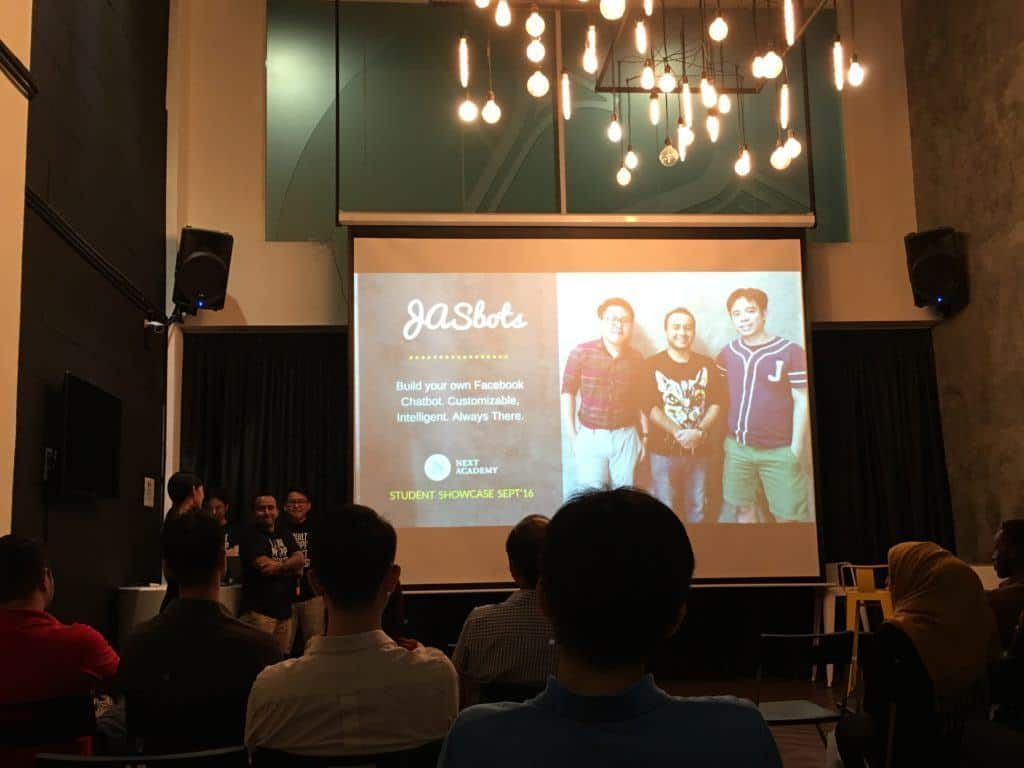 JasBots is a chatbot app that is meant to work with Facebook Messenger, to allow businesses to automate communication between their Facebook Page and customers. The app allows businesses to create an account and input their own customized template replies to common responses and questions, which would then be sent as actual replies whenever customers wrote in.
The team demonstrated how their app could also be used to send links/images as replies, instead of just text templates, or even send flight details by integrating with airline websites. It was pointed out that once developed fully, the app would be very useful for helping to communicate with customers from other countries, as some businesses might not be able to immediately respond to international customers due to the time difference.
Team 2 – Speak Easy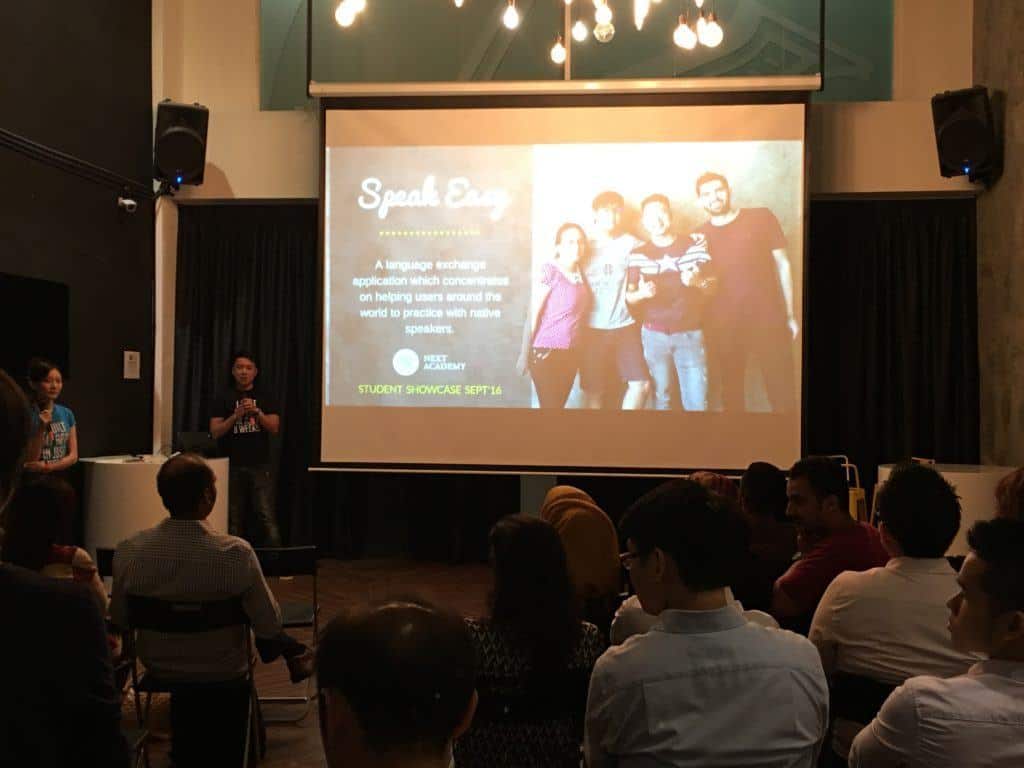 As most of the team was travelling back home at the time, Damian represented his team to present their app pitch solo.Speak Easy is a language exchange app which allows people who want to learn or teach a foreign language to connect with each other. Users can either choose to learn from another user, or they can sign up as a teacher instead.
The app pairs people with each other, and they can talk to each other via video call. In-app currency called coins is used to "pay" for each call. You can purchase coins, though everyone starts with 500 coins. You can also earn coins for teaching people, and rate teachers. (There is also a downvote system to prevent abuse.)At the moment, all chats are limited to 7 minutes for the purposes of the pitch, but the team hopes to eventually allow longer or unlimited chat time. They also want to approach learning centers in the hopes of collaborating with them, and find a way to take slang and different pronunciations into account. Also, they want to work out a way to allow people to playback their video chats, so they can go over what they learned.
Team 3 – Platable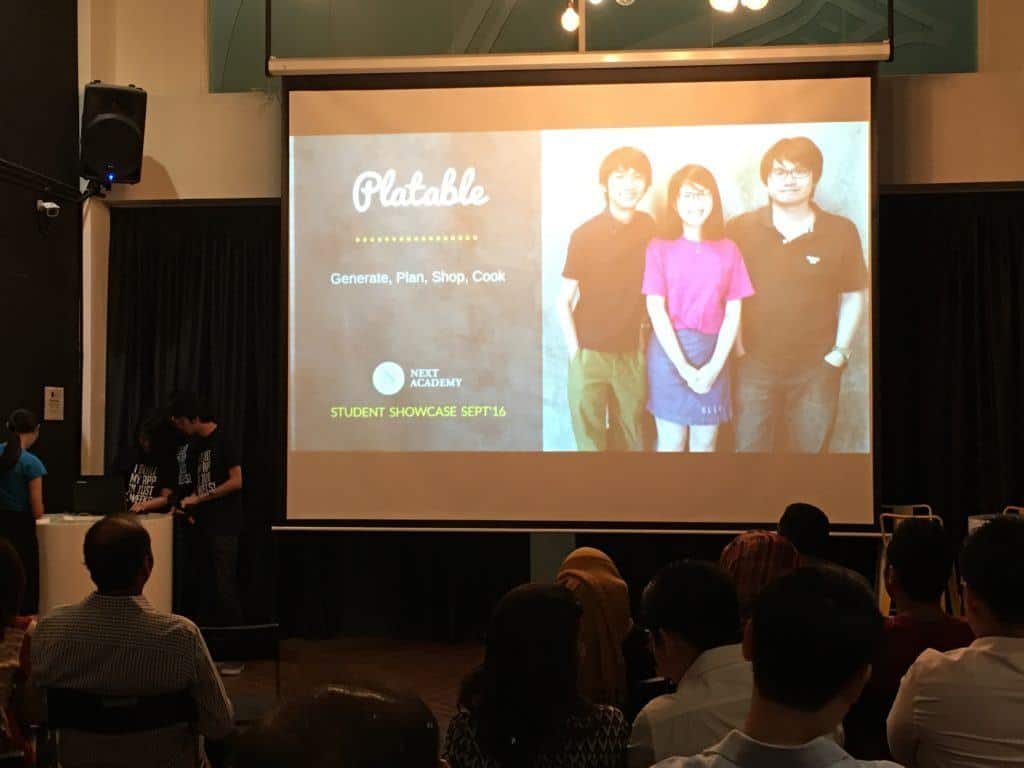 Platable is an app meant to help people generate, plan, shop and cook meals. The app allows people to search for recipes online, then plan meals (for up to one week), shop for ingredients at nearby shopping malls and finally start cooking with voice-guided step-by-step instructions. The team integrated the app with online shops and Google Maps to do this, and painstakingly coded the part where it could read out the recipe steps. They also wanted to demonstrate that the app would stop reading when a user said "Stop", but for some reason this feature didn't work during the demo. Future considerations for the app would be to allow people to be able to upload their own recipes to the app, and to collaborate with local groceries for ingredient orders and deliveries.
Voting/Results
Once each team finished pitching, we moved on to the voting. Our attendees were invited to vote for the teams online in three main categories (Best App, Favorite App and Best Pitch), and our team tallied the votes and announced the winners:
‍Best App (Technicality and Functionality): Platable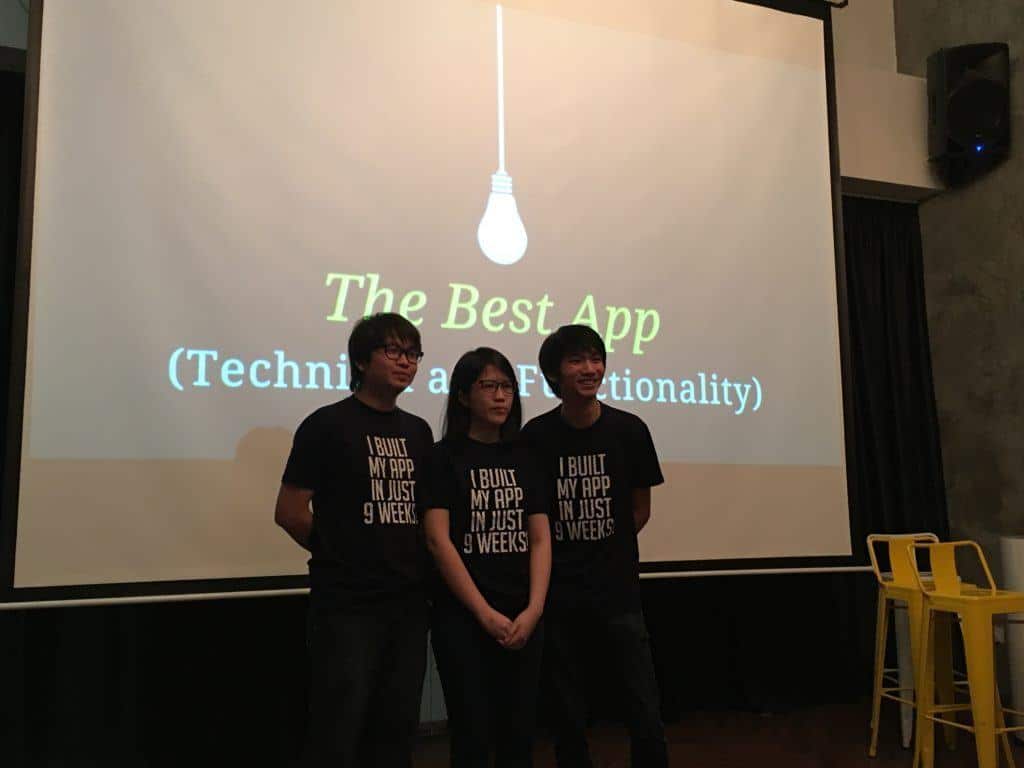 Favourite App: JasBots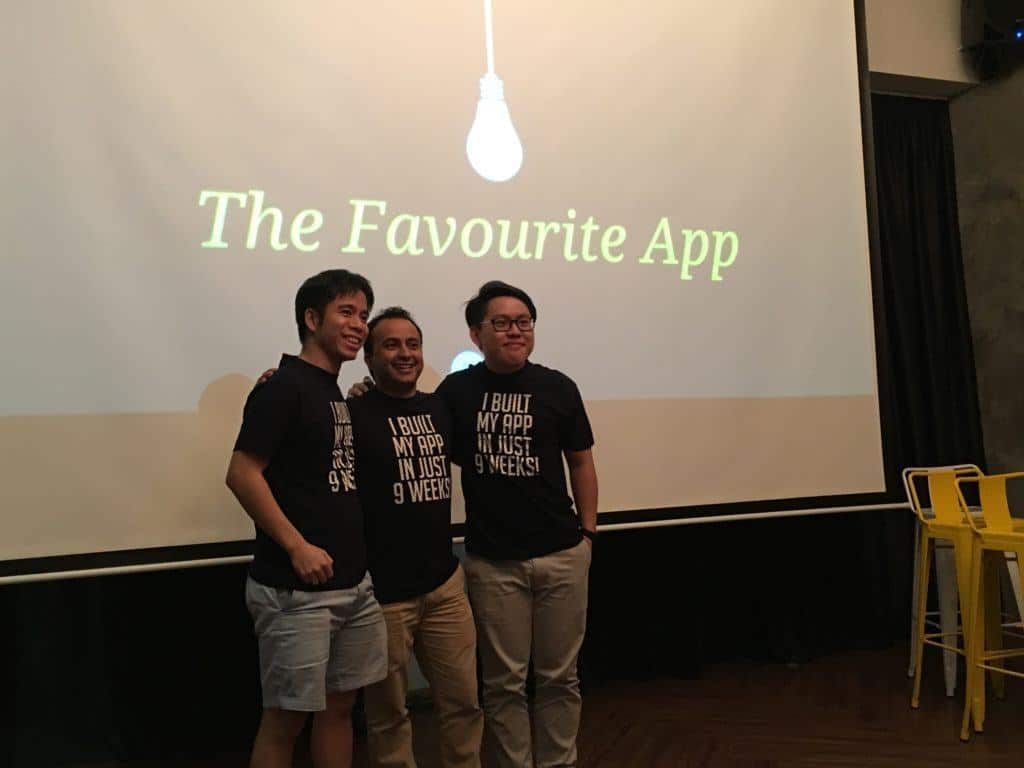 Best Pitch: Speak Easy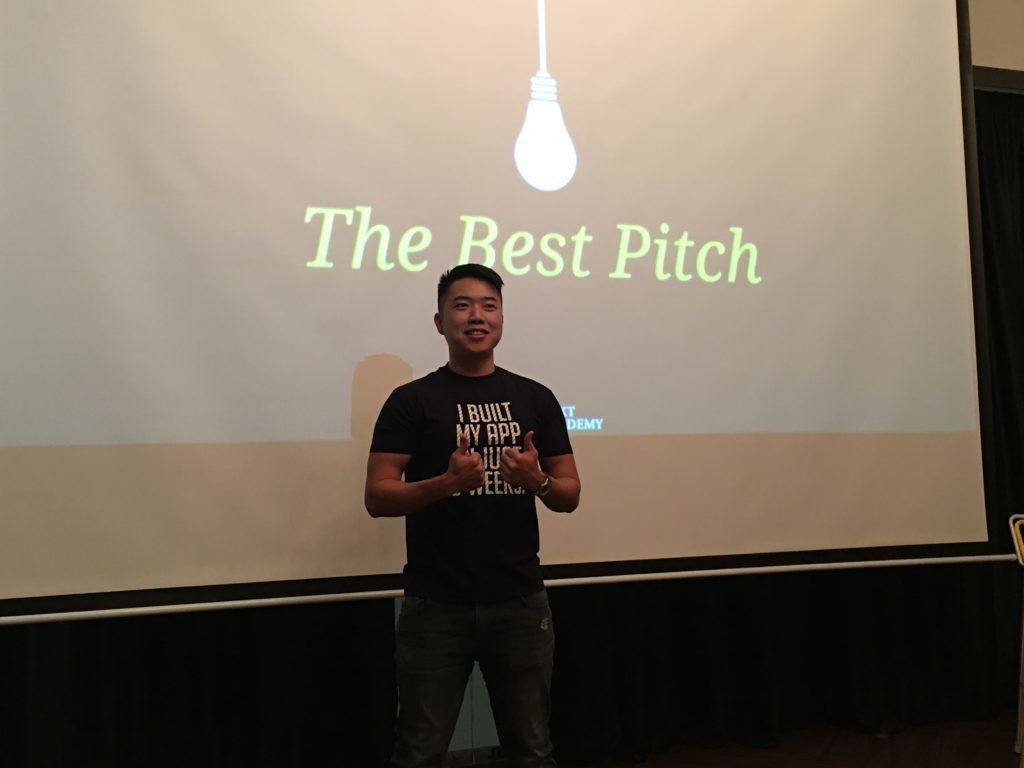 It was interesting, given that we only had 3 groups this time around… but each group walked away with one award! Well done, guys!
AMA Session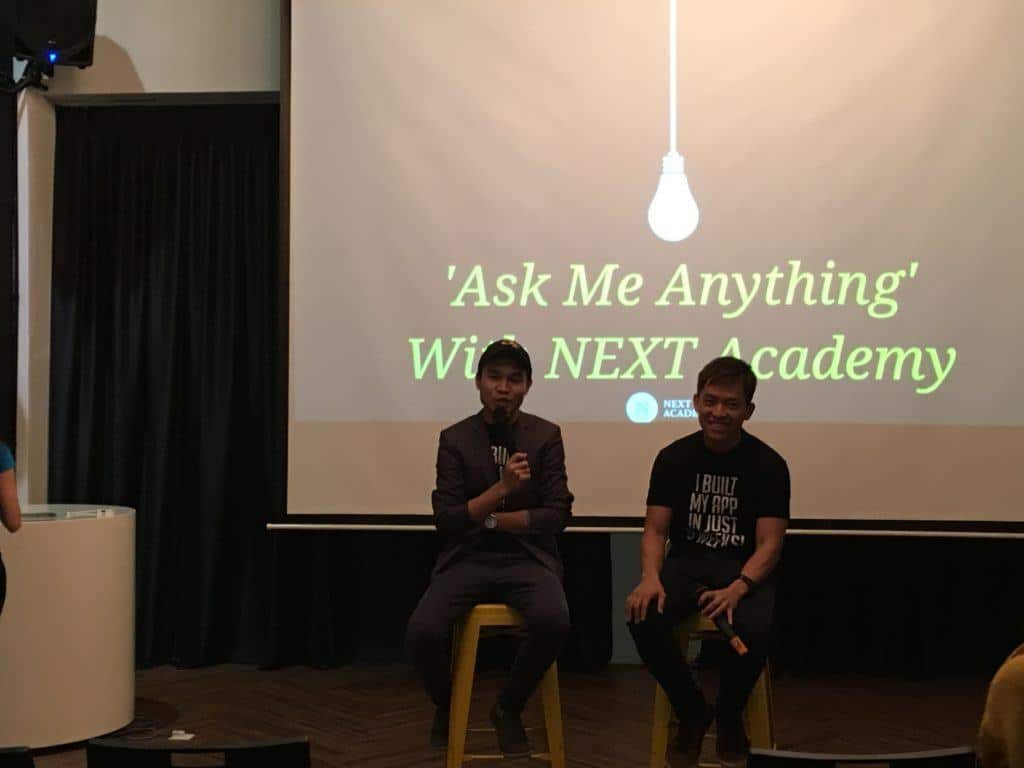 The grand finale of the night was the "Ask Me Anything" session with Josh and Khaiyong, who stepped up front to field questions from the audience about, well, anything.Most people asked about startups, coding and digital marketing, taking full advantage of the opportunity to pluck at their expertise.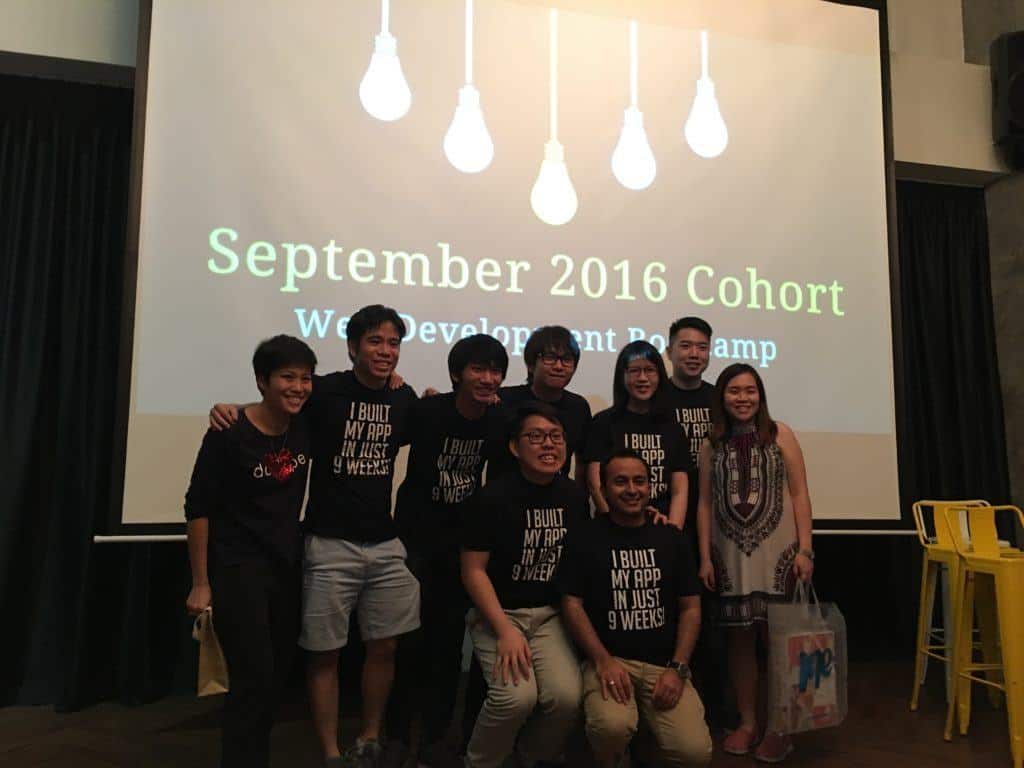 If you regret missing out on this epic mini-pitch event, then make sure to follow us on Facebook so you don't miss our next one!…if you want to know more about the bootcamps that our graduates joined…Be it building your MVP/ prototype or learning how to market your business, here are some resources which you should definitely check out.
See you at the next pitch!