Recently, Malaysia was listed as the second-best location for Internet startups globally, due to its multi-racial and multi-cultural diversity. It came in just behind Beijing in a list published by SeedStars World.
The fact is, we know the startup scene in this country is pretty much still in its infant stages, though it's slowly growing and starting to show potential. We've definitely come a long way from how things used to be, though. Interested to learn more about what developers who are currently living and working in Malaysia (or who had lived/worked in Malaysia before) think about the current tech and startup scene, we interviewed some really awesome coders/developers who shared interesting insights and perspectives. Here are the results of the interviews:
Nguyen Vu Nguyen – Fave
Learn And Grow Fast With Startups, Focus On Making A Difference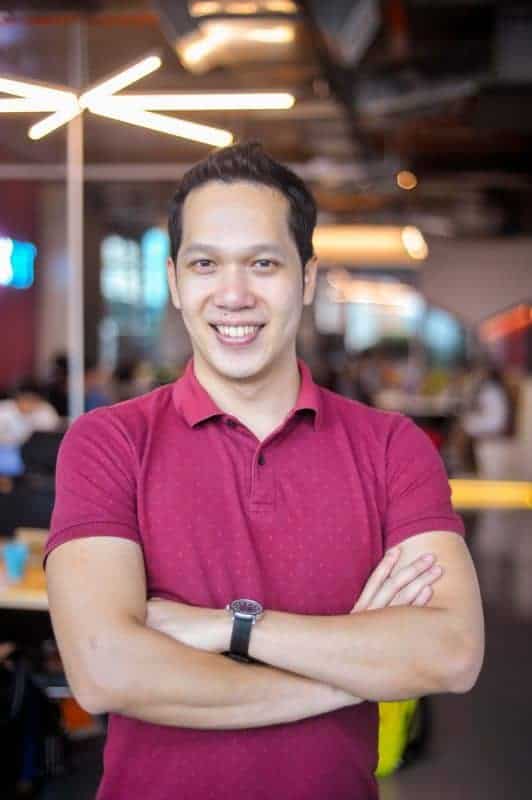 Nguyen is currently the Head of Engineering for Fave Group (formerly KFit, the award-winning fitness sharing platform which recently acquired Groupon Malaysia). He's been programming for more than a decade and has a passion for building and scaling products that many people use. Nguyen started programming from a relatively young age and found that he loved the creative power it gave him – the power to create something from scratch.
‍Since early on in his career, he sought out work with startups because of the opportunities for growth that a startup environment provides.
"There is no fixed role in startups. You just have to learn to do whatever it takes to get things done. That has accelerated my learning tremendously throughout my career," he says.
Nguyen came to Malaysia from Vietnam and got to know the founder of the first Malaysian startup he worked with, Khailee Ng. After learning about him and his vision, he became interested in what he was building and decided to come here and join his company.
"In a way, I didn't just choose to come to Malaysia. I followed a work opportunity and took a liking to the country afterward. If I'd stayed in Vietnam, I'd probably be doing the same thing I'm doing here – working with startups that make a difference."
‍Still, Nguyen is happy with where he is now in life. "I've learned to appreciate what I know and to be comfortable with what I don't know. Through the problems that need to be solved and opportunities to add value, my work allows me to find meaning and personal fulfillment," he says.
Nguyen's advice for everyone:
Don't follow your passion. Your passion might come and go. What is more important is to learn how to be disciplined enough to stick to it when things get tough. Passion comes after you put in the hard work to become better at the craft and not before.
Muhammad Rizal Muthi – Envato
Learn A Lot From The Booming Tech Industry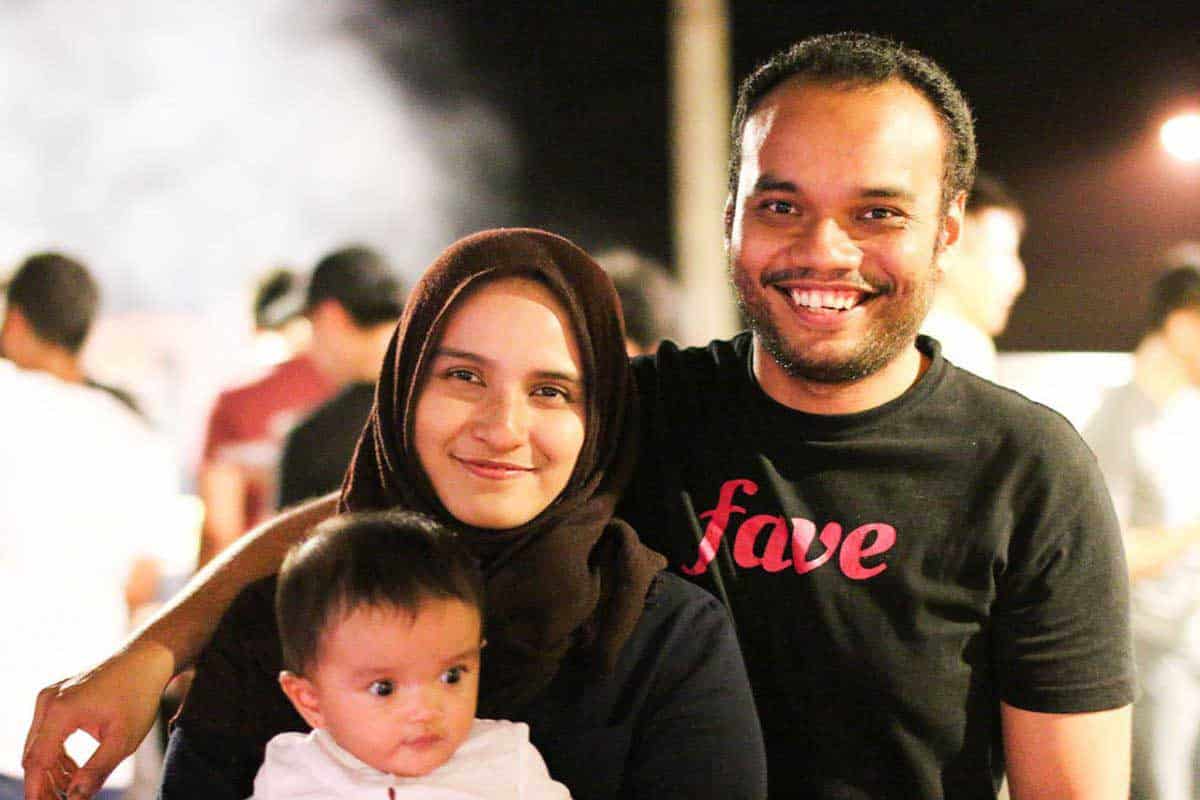 Rizal currently works for Envato, in Melbourne, Australia, a group of digital marketplaces that sells creative assets for web designers (including themes, graphics, video, audio, photography, and 3D models) with community earning and learning goals in mind.
He's a Ruby developer by day, and Ruby's dad by night (yes, he named his daughter after the programming language which he loves so much).
Rizal originally hails from Aceh, Indonesia, but came over to study software engineering at UTM. He stayed in Malaysia for about 8 years and has worked with both enterprise companies, and startups like MyTeksi, Beta Code, Nononsense Labs, and KFIT – and he was once a mentor here at NEXT Academy as well!
Why did he choose to come to Malaysia? Why not study in Singapore, or elsewhere?
"I originally decided to come to Malaysia because I wanted to learn and practice English, and also meet people from different countries with different cultures. Five years ago when I came over, the tech industry wasn't really a big thing in Indonesia. It was already booming in Singapore, but since I was already studying in Malaysia, I stayed."
"Malaysia wasn't as far behind Singapore as people might think, and there were/are lots of opportunities. Also, at that time Malaysia had a lack of tech talents," he says
"Rizal believes that the tech industry right now is really booming in South East Asia (including Malaysia) as compared to how things were a few years ago."
There are many talented and amazing people working in the country, in both startups and other companies as well, and he learned a lot from working with them.
Rizal's advice for everyone?
Work hard and enjoy your life at the same time.
Heng Woon Ong – Reamaze
Malaysia's Tech/Startup Scene Is Still Maturing But Is Much Better Than It Was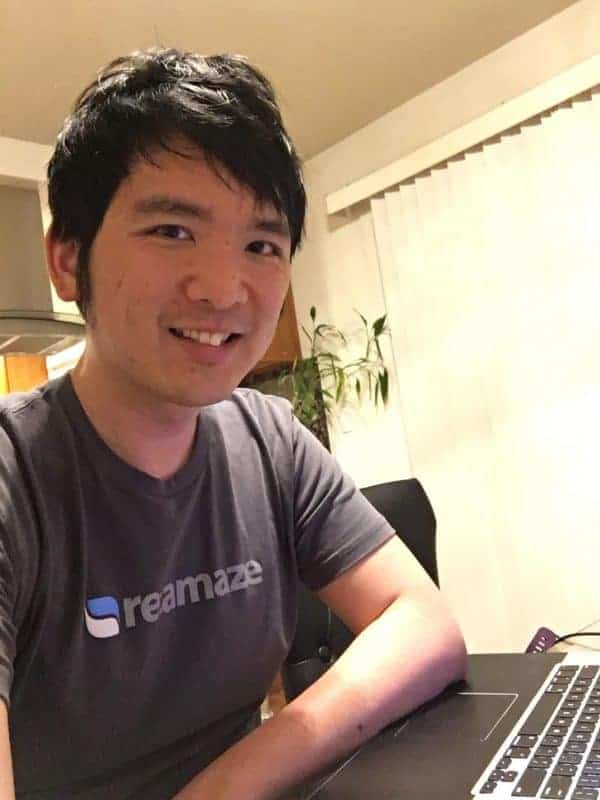 Heng is the Chief Technology Officer (CTO) and co-founder of a startup which he runs with 3 friends, and they have two apps that they run: Reamaze, a platform for businesses to manage their customer support and email, and Roninapp, an invoicing and time-tracking app for businesses and freelancers to invoice their clients and track the number of hours they've worked. Heng doesn't just handle the tech side of things, he also helps with all sides of the startup. This includes business aspects like figuring out new distribution channels for their apps, helping with customers and their questions, doing demo sessions, as well as the engineering and coding side.
"At a startup, titles don't really matter since everyone is expected to pull their weight and do everything and anything possible, so all my colleagues do the same thing I do – everything," says Heng.
Heng got started with coding back in primary school and has loved working with computers ever since his parents bought him his first one.
As a Malaysian working in the US (in an area that is considered the hub of tech and startups in San Francisco), things are definitely different.
"It's a great experience, being in the midst of all this craziness. There's definitely a lot more opportunities here to choose from, but it does get old sometimes and I do wish I am back in Malaysia being part of growing the tech and startup culture/environment in Malaysia, instead of the San Francisco Bay Area where it's pretty much matured."
"I can't say if it would have or would not have worked well for me if I was working in Malaysia before I left for the US to work. It would definitely have been a lot harder, given opportunities then were non-existent and the tech industry was still quite nascent. I would have survived but I would probably be behind in terms of experience and the exposure that being in the Bay Area has given to me."
Heng's advice for everyone?
Love doing what you're doing and be passionate about it. Or find a job where that statement becomes true.
‍I'm an engineer not because of the money, but because it's something I enjoy doing. If you wake up in the morning dreading to go to work, it's likely time to find something else.
Also, don't be afraid of taking the leap from a job you hate to something totally different, as long as it's something you would enjoy doing, like tech.
Tech isn't easy, but it has come a long way such that you don't have to graduate with a computer science degree to be able to build an app or a website. There's a lot of ways to get exposed to app development and coding now, compared to back then where you definitely have to be a computer science graduate to do coding.
There's also a ton of tech-related startups in Malaysia now, so plenty of opportunities to work in the tech industry, and I see the economy and jobs moving to tech more in the years to come.
Jonathan Lin Ern Sheong – BAE Systems Applied Intelligence
There's Plenty Of Opportunities In Malaysian Tech Companies (Even The Lesser-Known Ones!)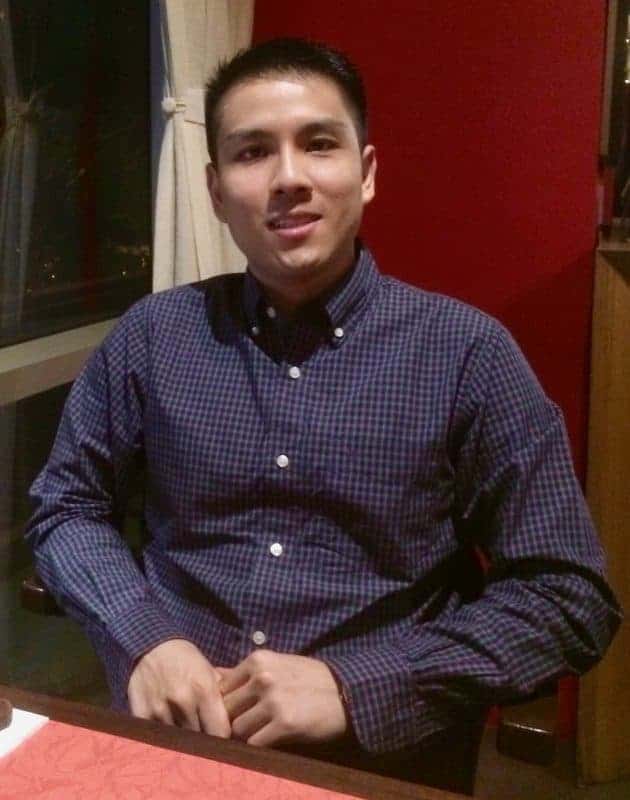 Jonathan is a software engineer at BAE Systems Applied Intelligence, where he primarily works on front-end single-page applications. He sees himself as a versatile generalist coder who is able to work on both front-end and back-end systems. Currently, his favourite backend language is Go. While in his teens, inspired by the brothers who built Hewlett-Packard (HP), Jonathan resolved to study either Management or Engineering. He eventually decided on studying Electrical Engineering at UC Berkeley, where he took a Ruby on Rails course in his senior year. He returned to Malaysia after graduation and worked for Ocision, at the time a local startup behind the brands iBilik and Propwall.
"At the end of the day, it's all about getting the trust of your first boss to get you hired. Once you have a foot in, you're set, and with the right attitude you can only improve from there," he explains.
‍If you're planning to work as a backend developer in Malaysia for the long term, Jonathan's advice is that you focus on learning Java, .NET, or PHP, as 80% of the companies here use these languages (but this landscape is changing slowly as younger languages gain traction).‍
On the other hand, he says that JavaScript front-end developers are also in high demand here because of the increased focus on slicker user interfaces. You may recognize Jonathan as the brains behind KualaLumpurJS, the group that organizes monthly JavaScript Wednesday meetups. When he saw that there wasn't an active JavaScript community in the Klang Valley, it was a no-brainer for him to start the meetup, thereby doing his part to help grow the tech community in Malaysia.
Jonathan's advice for everyone?
Tech is a huge industry, with lots of options. Work on a product or project that will bring much utility to this world. (Corollary: Don't work on startup XYZ that tries to solve yet another triviality.) It might mean working in the corporates, because from what I can tell the corporates are very hungry for tech talent here. Be willing to drop the trivialities, don some business-casual clothing, work with less "sexy" technologies (e.g. Java), and make a potentially bigger impact in the corporates (unless you've found a good startup that really adds value to this world).
Hassanin Ahmed – Red Guava
Lots Of Good Opportunities And Teams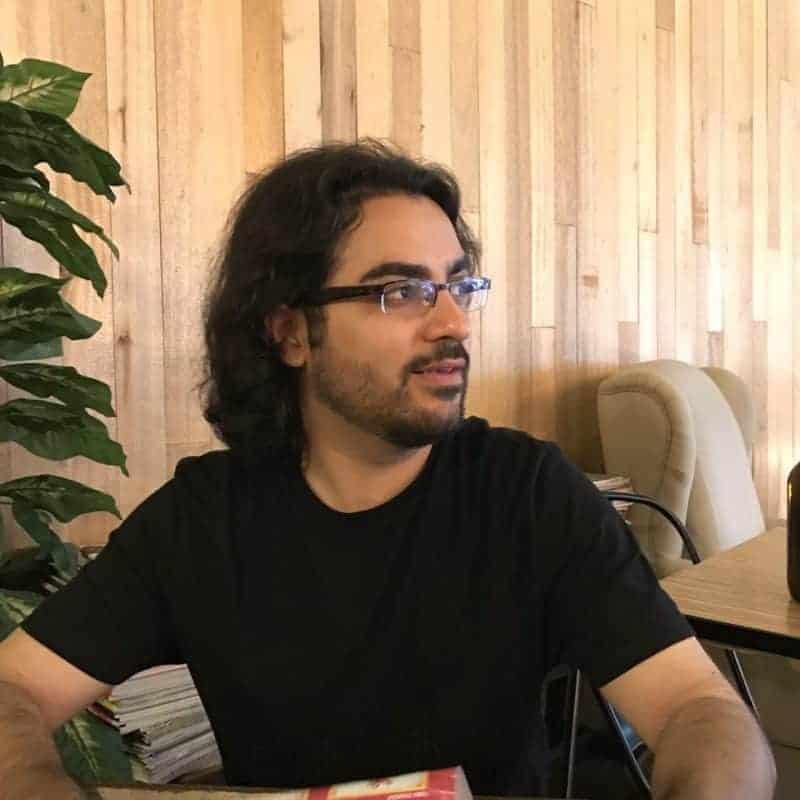 27-year-old Hass has been a paid web developer for the past 7 years. Currently, he's working with a company called Red Guava, developing a healthcare practice management system product called Cliniko.
Hass has been interested in computers since his dad bought him an Intel Pentium 2 back in 1998. He started out playing games and messing around with Microsoft Paint, learned C++ at 14, and then picked up Visual Basic 6 and Java. Some might call him self-taught, but Hass doesn't feel that this fits his scenario, as he had lots of help from other people along the way, both in-person and otherwise.In the tech and startup environment, Hass believes that there are a lot of good opportunities here in Malaysia with great teams to work with.
However, while lots of Malaysian companies are looking for talent, there's a big misalignment of expectations between the developers and the companies.
Still, if he had grown up elsewhere (Hass' family moved to Malaysia when he was 5 and they've been here ever since), Hass would definitely not have had the same opportunities, or the chance to meet and learn from some of the most talented people that he's had the luxury of working with.
Hass' advice for everyone?
Web development is actually overwhelming, it's not just you.
‍This is something I still struggle with to this day but I've learned to manage it better. Web development and computer programming, in general, is a very broad field that covers SO many branches and pools of knowledge. As developers, we feel compelled to learn or at least know about a lot of them. That can seem and is actually very daunting. There are countless buzzwords and "named concepts". Don't blame yourself for not already knowing it, just find out. You'd be surprised that the only thing you didn't know was that this "thing" had a name!
There are plenty of resources to learn from. If you don't understand one, try looking for another. Ask other people. You'd find a lot of people are willing to share and help you out.
Sher Minn Chong – Viki
Find A Community That Supports You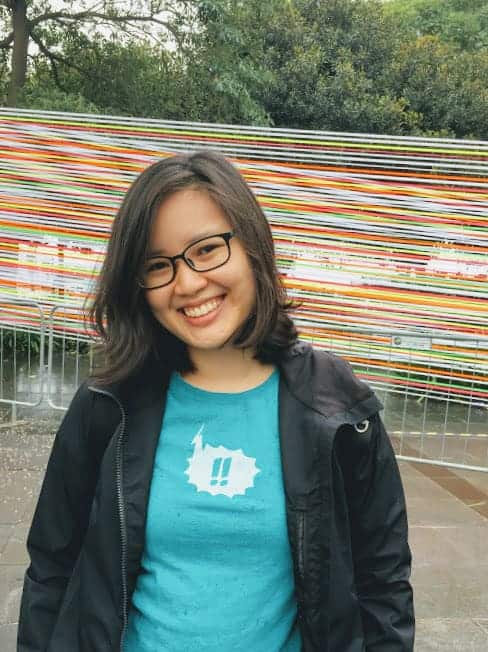 Sher Minn is a proud Malaysian who works as a front-end web engineer for Viki in Singapore, which is a video streaming company that focuses on Asian content (think K-dramas). She creates features for the company's website. Outside of work, Sher Minn likes making what she calls "generative art", which she features on her website. She sometimes gives talks about her art, as well as other front-end web-related things.
She also used to run RailsGirls KL, which is a non-profit, volunteer-driven effort that makes programming classes more accessible to everyone. Initially, Sher Minn wanted to be an artist after secondary school. She wasn't interested in the usual professions, so her dad decided to teach her a programming language called Matlab. She loved it and ended up majoring in Computer Science in college.
However, she still wanted to do art, so she worked part-time at a student organization doing design. This was when she realized that she loved web development, which was the perfect combination of design and development – exactly the two things she loved doing most.
She currently finds web engineering very fulfilling, because not only does she solve technical problems (e.g. how do I get this web app to run efficiently) but also design problems (e.g. how do we make this feature easier for a user to discover). She also gets a lot of opportunities to tackle problems and to come up with creative solutions.
As there are only about 18% of women employed in tech jobs, we asked Sher Minn what it's like being a woman in a male-dominated industry.
"It really depends on your team and company," she says.
"I don't think I've ever been discriminated against based on my gender, but in the past, I have been in teams where as an only girl you have to put up with microaggressions like inappropriate jokes, advances or made to feel like you're not as adept. It may seem like a small thing but it does affect your morale. I don't let it get in the way of how well I do my job. But I do strongly believe that everybody deserves to feel welcome and comfortable at work, regardless of their background. For an extreme, yet not uncommon case, see the recent post by Susan Fowler on her experience at Uber. It's 2017 and stuff like this still happens."
"If you are a minority but want to work in tech, don't let the numbers discourage you. In fact, the tech industry needs you. But at the same time, choose to work in inclusive teams. Find communities that support you, like RailsGirls and Women Who Code in KL. I'm fortunate enough to be working in a diverse and inclusive team at Viki. Diversity is still an ongoing problem, but by acknowledging it we can create more conversation around it."
Sher Minn's advice for everyone?
Programming is mostly about problem-solving. It can be frustrating at times, but very satisfying when you get through it. Learning programming isn't easy, let's be real. It's one of those things that takes time and dedication, but you will get there with practice.
‍So don't be afraid to suck at it in the beginning, because everyone does. The bottom line is, the tech and startup scene here in Malaysia is still growing. If you want a career which allows you plenty of room to learn and grow, and provides many different possible career paths and options, then tech is something you should definitely consider.
If you want fulfillment, then join a startup or company that allows you to make a difference. Be one of those who seek to change the world through tech. There's plenty of promise in Malaysia, so seek out opportunities and be one of the people who are helping to bring us forward. (This is the first part of a series of articles we are planning about the tech and startup scene in Malaysia. Feel free to comment below and share your thoughts!)