If you're new to Digital Marketing, we've prepared this Beginner's Guide to Digital Marketing to introduce you to the ropes of how you can apply it to your business.The premise of Digital Marketing is this — Using digital marketing strategies, methodologies, tools and frameworks, you can create measurable, predictable business outcomes for your business.You can set up your Digital Marketing strategy using a simple 4-step formula used by many highly profitable internet-based businesses. Here it is:
Create a "Landing Page"
Create a "Funnel"
Drive Traffic
Monetize
Let's go into each component in more detail.‍
Create A Landing Page
‍A landing page is a web page which is used to collect business leads by giving something of value in return. It could be a a free newsletter or a promotional code for a product you are selling. Once you collected a lead, you can create a "Funnel", be it for lead nurturing or sales closing. This is important because if you don't capture some information from your website visitors, they will leave and might not come back again to your website. There are many "Landing Page" builders which you can use to setup your landing page such as Wix.com.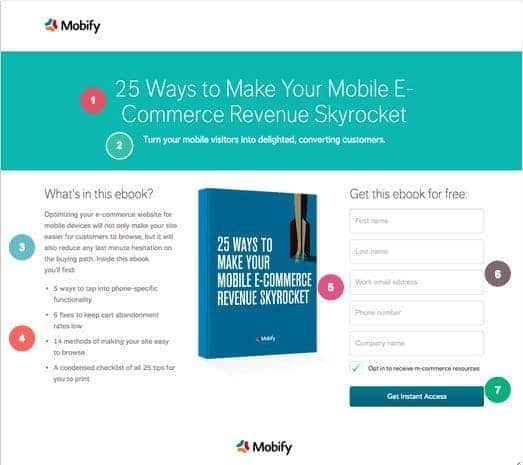 ‍
Create A Funnel
‍Now that you have their information (and permission to send them stuff), you can start nurturing the leads through content newsletters, freebies, cool videos which are relevant to what they signed up for. By giving great valuable content up front you establish good will with your leads and subscribers. A common digital tool used to setup email funnels is called an "Email Autoresponder" or "CRM Tool". Examples of such tools are GetResponse and GetDrip.
‍Drive Traffic
‍Once you've setup your digital marketing funnel (part 1 and 2), it's time to bring traffic to your landing page. Traffic here refers to website visitors who come to your website. As a digital marketer, your job is to leverage on proven traffic generation methods, be it advertising on paid platforms such as Facebook or Google Adwords, or organic traffic strategies such as SEO (Search Engine Optimization) or crafting viral social media campaigns.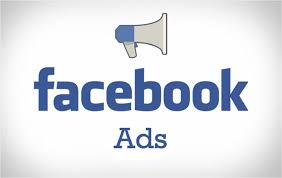 Again, it is important to note that this step comes after you've created the landing page and the funnel as you don't want to be wasting resources such as by sending traffic to a blank website.
‍Monetize
‍The ultimate goal for Digital Marketing would be to generate sales or to get new customers online. It's every businesses' dream to create an automated flow of customers through their digital marketing funnel. This illustration from Amber Creative clearly depicts a typical digital marketing flow and how the different digital marketing strategies come together.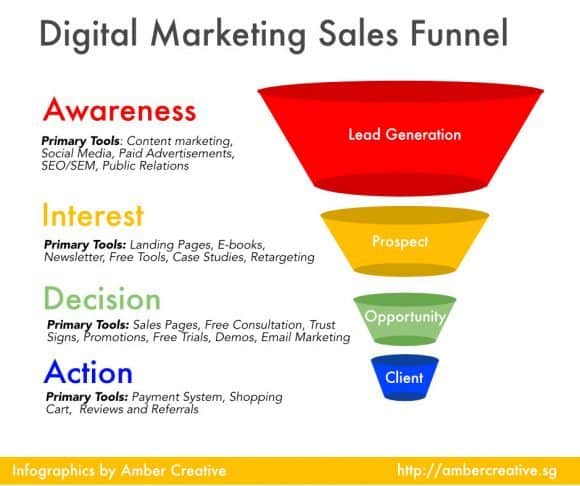 Your job, is to put all the pieces together for your business. Again, there is also an important aspect of digital marketing not mentioned in the diagram, which is digital analytics. You need to be able to measure all the KPIs, metrics and outcomes of your marketing campaigns, especially if you are spending money on online ads.
Every step of the funnel has a key metric which you will use to determine the performance of your campaign. For example, at the lead acquisition level (traffic + landing pages) your KPI could be Cost Per Lead. (i.e. How much does it cost to acquire a lead on average from a particular traffic source). Your job is to measure this number and optimize it.
Yes, as easy as it sounds to just set up everything and let it run, a big part of your job as a digital marketer is to constantly tweak your campaigns to improve its performance.
We hope this gives you a better idea on what it's like to craft your own digital marketing campaigns. If you'd like to learn more about the power of digital marketing to help you grow your business (or start your own), check out our 12-week, comprehensive Digital Marketing Quantum Degree or our 5-week onsite Digital Marketing Product Launch Bootcamp!