This might interest startup founders.
Everybody wants to found a tech startup.
Everyone wants to build the next Facebook, Google, Uber or Airbnb. It's understandable why everyone's excited about the tech space in this day and age. Just look at the massive success of all the major tech companies around today.
The shortest and fastest way to become a billionaire today — besides inheriting a billion dollars from wealthy parents or receiving a charitable "donation" in your bank account — is probably by founding a tech startup.
Can Non-Technical Founders Build A Successful Technology Startup?
However, most people wanting to create a startup aren't technically equipped to do so. In other words, they can't code or build software on their own.
Therein lies the irony, where an increasing number of people who can't write code are rushing to start software companies.
As its name suggests, a tech startup leverages on technology to build products that offer solutions to everyday problems. The technology part of a tech startup is arguably one of the most important factors of the company.
This begs the question: can non-technical founders succeed in building a tech startup without the proper knowledge?
What's A Strong Team In The Valley?
To find out, let's get a better understanding of what constitutes a strong founding team in Silicon Valley, the birthplace of most successful technology startups in the world today.
According to this fireside chat session with Brian Chesky, co-founder and CEO of Airbnb, Silicon Valley investors generally prefer technical-heavy founding teams with a majority of technical co-founders.
Preference For A Technical-Heavy Founding Team
In other words, they'd prefer that the founding team of a technology startup to have more technical founders. Presumably software engineers who can code and build the product themselves.
Airbnb: A Weak Team?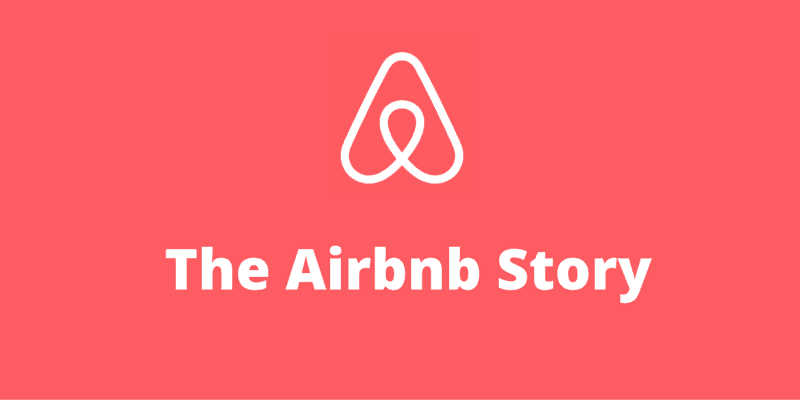 In the chat, Brian Chesky mentioned that investors were initially reluctant to invest in Airbnb due to their "weak" team. This was because the founding team of Airbnb, by Silicon Valley's standards, wasn't technically-savvy enough.
Airbnb was founded by 3 co-founders, namely Brain Chesky (currently CEO), Joe Gebbia (currently CPO) and Nathan Blecharczk (currently CTO). Blecharczk was the only technical co-founder among he trio, who came in a couple of months later. Brian Chesky and Joe Gebbia were designers and didn't know how to code.
Of course, there were also other factors at play at that time. One example being the fact that welcoming a stranger into your home was not widely popular at that time.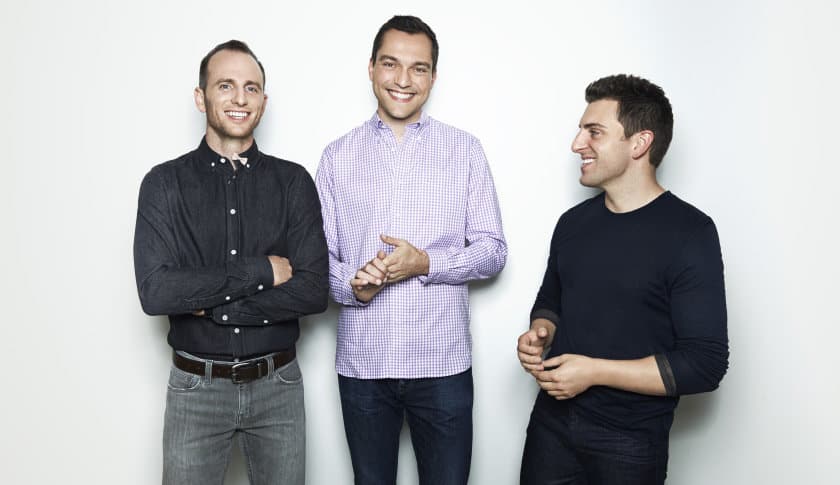 In the end, they got their lucky break because Paul Graham from Y-Combinator was touched by their persistence. He decided to give them a chance at the now famous Y-Combinator accelerator program. Graham likened the Airbnb team to "cockroaches" for their determination and persistence. They had raked close to USD30,000 in credit card debts and sold cereal for USD30 during the Democratic and Republican National Conventions.
From then on, the rest was history.
There's one key takeaway we can get from this intimate sharing session from Brian Chesky about Airbnb's early days. Silicon Valley investors generally prefer a founding team that is made up of more technical founders.
The Definition Of Success
Although investors have a preference for startups with a technical-heavy founding team, it's still possible to build successful startups otherwise. We've broken down our list between global and Southeast Asian startups, so read on to discover what these companies did.
Global Unicorns
Mark Zuckerberg & Dustin Moskovitz: Facebook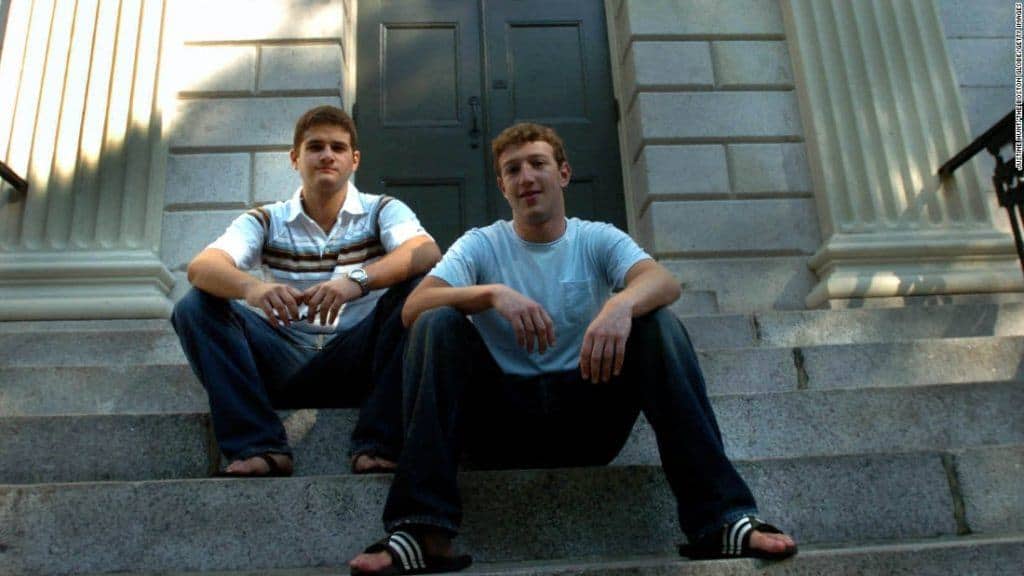 Both Mark Zuckerberg and Dustin Moskovitz were considered technical founders. Although they didn't major in computer science during their time at Harvard, they did know how to code. Mark Zuckerberg had started coding since he was 10 years old. He'd built a chat app for his family called Zucknet and a program that learns a user's taste in music which Microsoft wanted to buy for 1 million dollars.
He also coded most of the first version of Facebook by himself.
Dustin Moskovitz, on the other hand, didn't have much programming experience before he joined forces with Mark Zuckerberg. However, he did know his way around Unix, knew the programming language C, did a fair amount of web development in HTML, and attended Harvard's Intro To Computer Science (CS50).
He picked up Perl and PHP (the language the first version of Facebook was built with) in a couple of days when he decided to help Mark Zuckerberg out by reading the book and went on to become Facebook's first Chief Technology Officer (CTO) and then Vice President (VP) of Engineering.
You can read Dustin Moskovitz's own answer to these questions on Quora here and here. There is also a story about it on Business Insider here.
During Facebook's early days, both of them were instrumental in scaling out Facebook code base and adding new features to the platform. Facebook was trying to build a digital social graph of everyone on the planet, which was a huge technical challenge, even with today's technology.
If they weren't technical, it's unlikely that they would've been able to achieve that feat and iterate on features as fast as they did.
COMBO TYPE: Both Technical
Larry Page & Sergey Brin: Google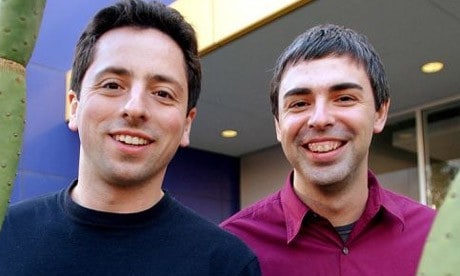 Similarly, Larry Page and Sergey Brin were both technical. They wrote the PageRank algorithm that allowed Google to beat all the other search engines at that time like Yahoo and Alta Vista to become the behemoth that it is today.
COMBO TYPE: Both Technical
Bill Gates & Paul Allen: Microsoft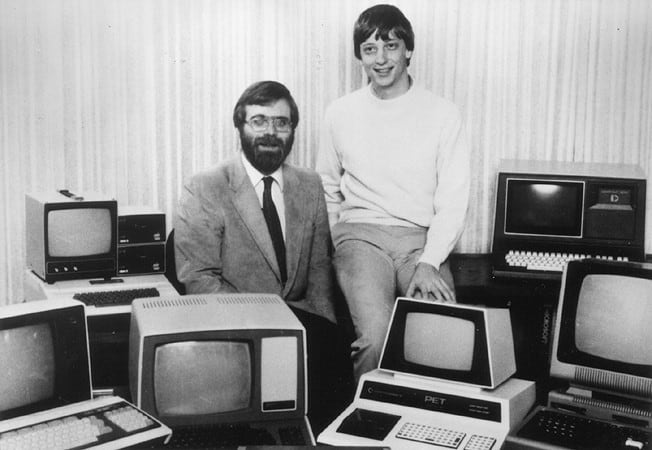 Bill Gates and Paul Allen were also both technical. They started coding together in school and wrote the code that they eventually sold to Altair — (BASIC) together. That turned out to be the start of the company that eventually became Microsoft, the most popular operating system for personal computers in the world today.
COMBO TYPE: Both Technical
Steve Jobs & Steve Wozniak: Apple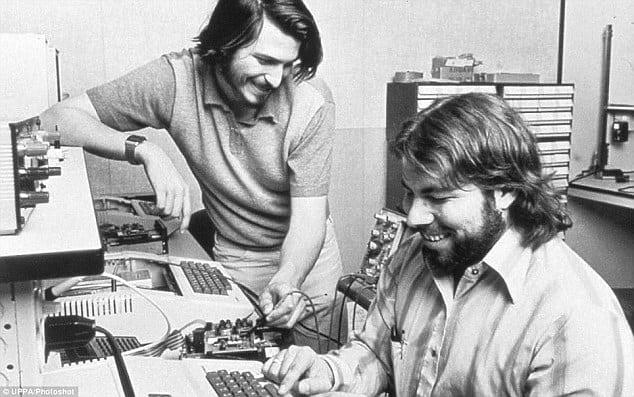 While Steve Jobs wasn't technical, he had an engineering genius as a co-founder in Steve Wozniak. Steve Jobs was inspired to build what was probably one of the first personal computers in the world when he saw what Steve Wozniak had built as a pet project — a central processing unit that could connect to a television monitor and a keyboard.
Steve Jobs's acute sense of design and vision for coming out with revolutionary products, paired with Steve Wozniak's engineering and technical genius, made them a formidable founding team that was able to spark the personal computer revolution with the introduction of the Apple II.
If Steve Jobs did not have a technical co-founder like Steve Wozniak, he might not have brought about the personal computer revolution. Computers were big machines that took up an entire room and were only used by big businesses and universities at that time. The concept of a personal computer was revolutionary.
COMBO TYPE: Visionary + Technical
Jack Ma: Alibaba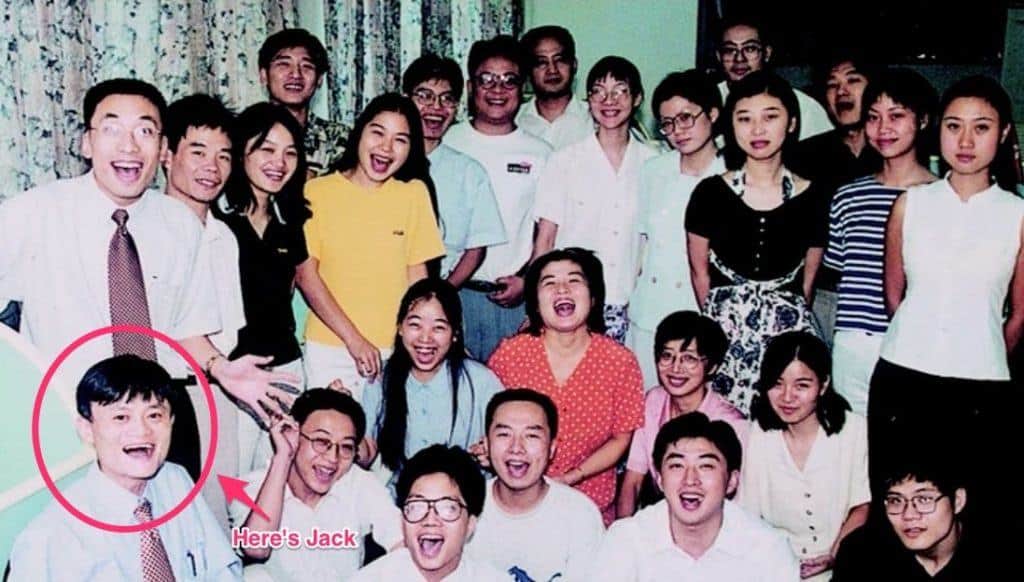 Jack Ma was not a technical founder. He admitted that even today, he isn't very tech savvy. He also jokingly said that his lack of tech-savviness made him the perfect candidate to test his company's products. This was because, if he didn't know how to use it, it would mean that it was too complicated for the common man like him.
However, Jack Ma had 18 friends as co-founders, presumably some of whom picked up the technical skills required to build Alibaba into what it is today. Jack Ma and his team also struggled tremendously during Alibaba's early days. He admitted that the USD1 billion investment by Yahoo and the technical help received helped catapult the company's technology tremendously.
TYPE: Rockstar Team Builder
Elon Musk: Zip2 + Paypal + Tesla + Space X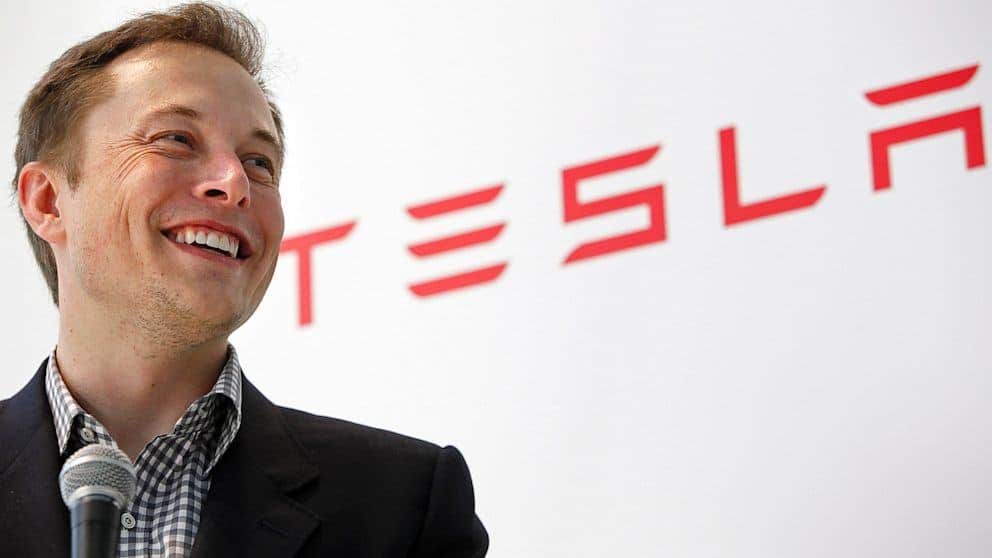 Elon Musk, on the other hand, is an incredibly smart and technical founder. When he started his first technology company, Zip2, the site would only be up during the day. This was because they only had one computer to host the website on, and he needed to write code for it during the night.
When he started his rocket company, Space X; he learned about rocket science by reading books and talking to various experts on the subject. He also took his PhD in Physics before dropping out to start an internet company first, so he wouldn't miss the opportunity to do so.
Without the deep technical knowledge that he had with software, physics, and rocket science, it would've been hard to revolutionize entire industries like he did.
TYPE: Technical Genius
South-East Asian Startups
In Southeast Asia, the majority of successful tech start-ups are actually started by founders who aren't technical at all. In fact, most of them don't even have a technical co-founder in their core founding team!
However, the definition of a "successful" startup, in this context, can be relative.
To understand what we mean by this, let's take a closer look at the founding teams of some of the most successful tech startups in Malaysia.
Joel Neoh & Khailee Ng: Groupsmore + Youthsays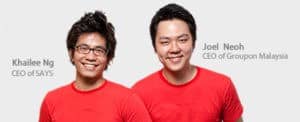 Before Joel Neoh went on to start KFIT, and before Khailee became managing partner for 500 Startups (early stage VC), the duo was one of the most formidable founding teams in this region.
Together, they started Youth Asia, a market research company that paid users to do online surveys through their online portal Youthsays. They also organised youth events and conferences such as YOUTH '08 & YOUTH '09. That company eventually evolved into Says.my and merged with Catcha Media to form Rev Asia.
At the same time, they started a group-buying clone of Groupon as a spin-off, Groupsmore, which eventually got acquired by Groupon USA to become Groupon Malaysia.
COMBO TYPE: Creative + Operational
Strictly speaking, both of them weren't technical. Khailee mentioned that he picked up web designing when he was young and was able to build websites. However, he also mentioned that he wasn't really a web developer, and was searching for technical talents to build a Ruby on Rails web app in a talk he gave at Awesomeness Fest.
Khailee seemed to be the creative talent and product guy among the dynamic duo, always coming out with crazy ideas and solutions to a problem.
Joel, on the other hand, seemed to be the organized, process-oriented one. He'd always come up with standard operation procedures and streamline their execution process. Perhaps his background in engineering contributed to that.
You can know more about their story here.
According to Chok Kwee Bee (an early investor) in an article by Digital News Asia, Joel Neoh is "one of the best managers I (Kwee Bee) have worked with."
From the article, we know that she also said:
"It is rare to find someone like Neoh, who is entrepreneurial and has strong execution skills. He pays attention to details and delivers the results."
(you can find the article here)
Timothy Tiah & Boss Ming: Netccentric Group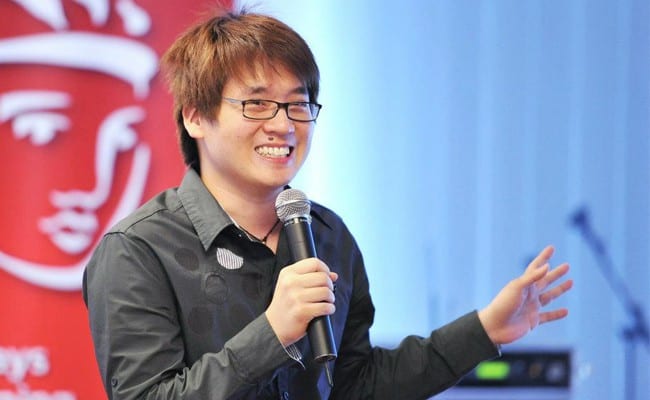 The other powerful founding team duo to rival that of Joel Neoh and Khailee Ng comes in the form of Timothy Tiah and Cheo Ming Shen. Both of them started a company called Netccentric, which is now listed on the Australian Stock Exchange (ASX).
Netccentric is the holding company for a group of companies in the social media and digital advertising space. This includes Nuffnang, Dayre and Churpchurp, among others.
According to Timothy Tiah himself in a blog post from 2015:
"I'm (Tim) a good executor. I'm good at getting things done but I also tend to be really small picture. When a problem happens I go solve it immediately. Firefighting every day, like I'm a fireman."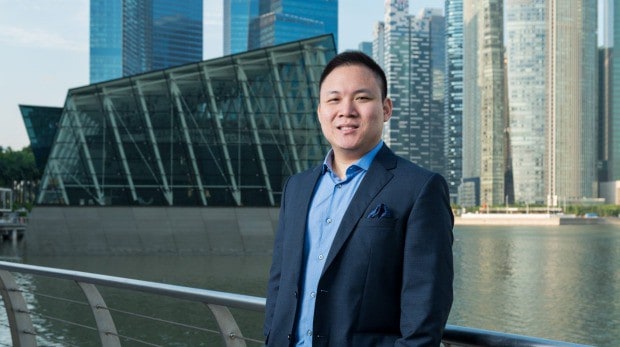 "Ming handles problems differently. He's not interested in solving a problem once. He's interested in finding the root of the problem and building a process to solve it forever. He has the ability to see things before they happen in business. When he knows what we need to do, he has the ability and resolve to really focus on what's important and block out everything else.That's the difference and that's why I think he'll make a great CEO."
You can find the blog post here.
Both of them were also not technical co-founders, but still managed to build a successful technology start-up in Southeast Asia.
COMBO TYPE: Big-Picture/Vision + Operational
Patrick Grove: Catcha + iProperty + iCar + iFlix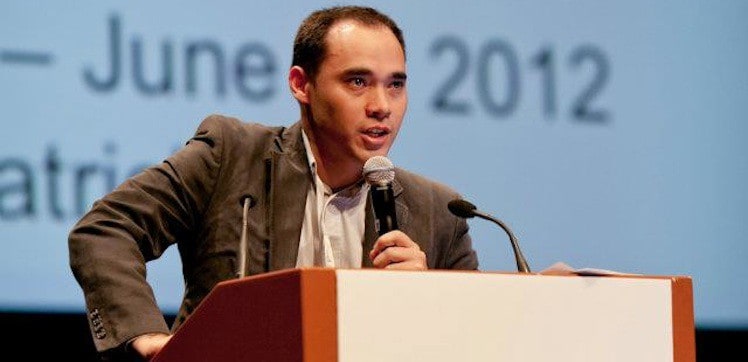 Another big name in the Southeast Asian start-up scene that you can't possibly miss is Patrick Grove of Catcha Group, iProperty, Carlist.my and most recently, iFlix.
According to this intimate sharing session at Startup Grind, we know that his background was in accounting. He too, wasn't a technical founder.
TYPE: Rockstar Team Builder
According to his answers to a couple of questions in this Ask Me Anything (AMA) session by Tech in Asia, he seems to be a super connector and team builder who excels at hiring out a rockstar team, which includes technical talent to build out his ventures.
Ganesh: MolGlobal & Anthony Tan: Grab
In addition to that, Ganesh Kumar Bangah of Mol Global and Anthony Tan of Grab are also non-technical founders. With the backing of investors, they either outsourced the development of their initial product or hired an internal technical team to do so.
The Importance Of Having Technical Founders
As their name suggests, technology startups rely heavily on technology to build their products and solutions. Hence, it would be almost impossible to build a true technology startup without technical people in your team.
If the technology in question isn't too advanced and you have the money to outsource it to good development firms who can deliver or hire out an internal rockstar team, then it would still be possible to build a technology startup with no technical co-founders.
The Type Of Startup You're Building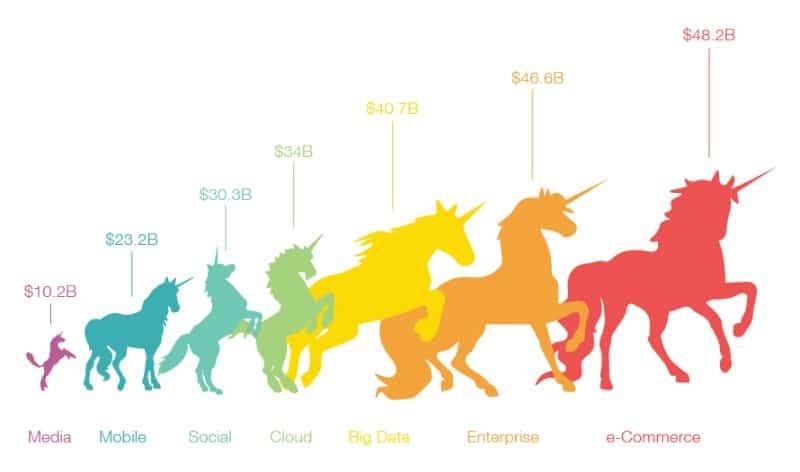 However, if you're trying to build a zero to one startup like Facebook or Google that requires the use of advanced technologies in order to build out your product, then it would almost be impossible to start a successful tech startup without a good technical co-founder.
At the very least, you would need one technical genius like Steve Wozniak in your co-founding team for you to be able to pull it off.
Y-Combinator's Take On Technicality
From the session by Y-Combinator representatives during the 2016 Global Entrepreneurship Summit, it is quite clear that they are looking for founding teams with strong technical abilities.
After all, the only three things you do during the course at Y-Combinator is code, talk to users, and exercise. Without technical co-founders in your founding team, you wouldn't be able to iterate on your product and keep improving your product while getting feedback from your users at all.
The Verdict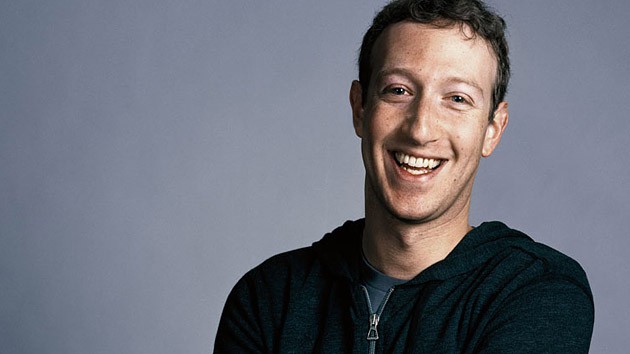 From the looks of it, the most successful global tech startups have technical founders behind them. These technical abilities allowed them to reiterate their products for the best market fit.
In the event that the main founder wasn't technical, co-founders such as Steve Wozniak was able to compensate for the lack of skills.
However, if you happen to be in a unique market like China, it is also possible to start a successful billion dollar tech company by sheer willpower, grit, and determination. The backing of 18 co-founders sure did help Jack Ma with Alibaba as well.
We've also seen that it is definitely possible to found a successful regional startup in the form of localized spin-offs, even without technical expertise.
In such cases, it is possible to outsource the development work for such platforms or hire an in-house technical team to build and maintain the product. This is because they're often not as technologically intensive as zero-to-one startups that require constant technological innovation in order to meet product demands.
What matters more in such business-centric technology enabled startups is the speed of execution in business and operations. As a result, founders with strong organizational skills would have the advantage. This is true as the technology required to build such startups isn't as complicated as that required by the likes of Google or Facebook.
Should You Be Technical?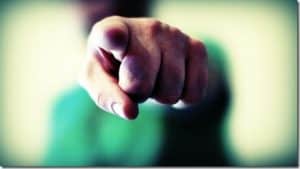 Given the choice, it's always best to be technical.
This is so you can reduce the cost of prototyping and get your Minimum Viable Product out to the market. With technical skills, you can bootstrap your startup and keep reiterating for a better market fit. You'll then be able to command a higher valuation if you were to take Venture Capital funding.
Besides that, being technical would also help you make better decisions regarding your startup's technology stack. It'll also help you better communicate your ideas with your technical team.
The Nature Of Your Startup
If you're building a zero-to-one technology-centric startup like Facebook, then you probably have no choice but to be technical.
This is because you will need all the technical chops you can get to keep iterating on the product. You do this until you find the product market fit or solve technical challenges.
However, if the startup you plan to build is more business-centric, you can probably still succeed without technical team members. You just need to be able to execute things efficiently.
So what do you think? Do you want to technically equip yourself?
Check out our Web Development Bootcamp or the Front-End Web Development Course today!